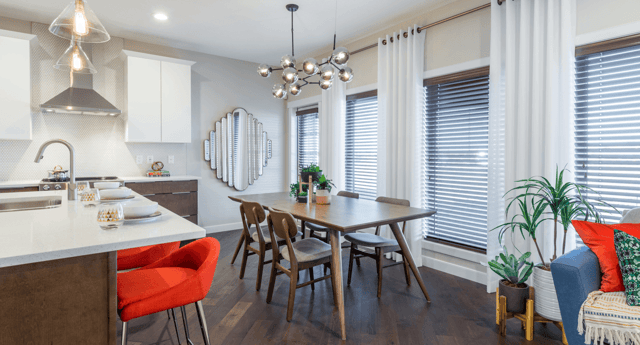 Steel and aluminum tariffs imposed earlier this year by US President Donald Trump have undoubtedly begged some questions about how these changes will affect us as consumers and as home owners. Since Canada became subject to these tariffs in May of this year, Edmonton's home building industry has worked diligently to offset these sudden, unexpected costs. Through rigorous negotiations on materials and labour costs, in addition to use of materials purchased pre-tariffs, we've been able to delay the affects of these changes and save our homeowners thousands of dollars on their homes.
But the additional costs of 25% on steel and 10% on aluminum is anything but insignificant, and the ability to offset these effects will soon be out of our control. This means several materials used in our homes will cost more.
Some of these affected items are listed below:
Hot water tanks

Furnaces

Rebar

Steel beams


Steel studs

Structural brackets

Joist hangers

Nails & screws

Windows & doors

Overhead doors

Soffits, rainwear, & fascia

Flashing

Shower doors

Faucets & hardware

Shelving

Lighting

Metal railing

among many others...


Additionally, virtually all products coming from the United States have been affected by price increases due to various factors. Carbon taxes, fuel costs for both production and delivery, and the weak Canadian dollar are all additional factors in price increases. Some items affected by these factors include drywall, lumber, hardwood and carpet flooring, window coverings, plastic materials, among others.
Unfortunately, this means home prices will be increasing by approximately $5,000-$10,000 per home, depending on the size and style of home purchased. Pacesetter Homes has already felt the impact of these cost increases over the past several months, and is currently negotiating with suppliers to obtain the best possible prices on materials to ensure the impact on home buyers is minimal. We anticipate new home price increases will be imposed by September 1, 2018.
If you have already purchased a home, and you have removed conditions on your purchase, you will not be affected.
The Good News
Despite these changes, Pacesetter Homes is a new home builder that continuously crafts Quick Possession homes, and as such we have a large inventory of homes constructed under the old pricing. These homes will retain their original pricing as they were not affected by these sudden tariffs, and include all home styles such as townhomes, duplexes, laned homes, and front attached garage homes. In addition, the selection is extensive as these homes are available in nearly all communities in which Pacesetter builds, including surrounding municipalities.
The Bottom Line
Pacesetter Homes is working hard to reduce the impact of these changes on you as our home buyers.


Take advantage of old pricing with one of nearly 100 Quick Possession homes currently available that have not been affected by these new tariffs.


New pricing will take effect September 1, 2018; conditions must be removed on Offers to Purchase prior to this date to avoid impact.

Here to Help
If you have any questions regarding these tariffs and how they may affect your new home purchase, please feel free to speak with one of our qualified Area Sales Managers at any of our show homes. They are eager to help guide you through the process and assist in obtaining the best value for your new home.