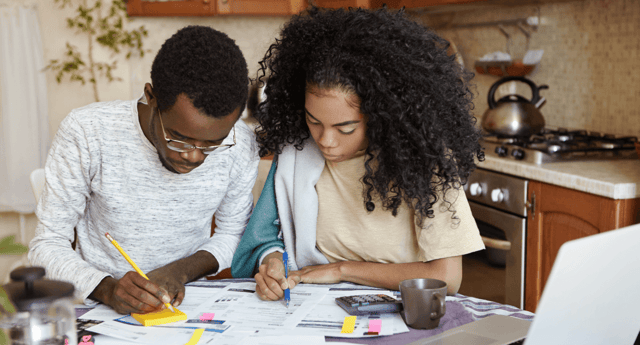 By now you've likely heard the news that interest rates in Canada have increased by a quarter of a percent from 0.5% to 0.75%. We all knew at some point interest rates would have to start inclining again--after all, they've been at record lows now for nearly a decade--but that doesn't make it any easier to navigate the change. We spoke to two mortgage specialists to get their take on what is happening in the market, and how this rate increase can affect your financial situation.
Reasoning: The current 0.5% overnight interest rate is only slightly above the record-low 0.25% rate during the worst of the 2008/09 recession recovery, back when the Canadian unemployment rate was 2 percentage points above current levels. While there are still soft spots in the economic data, it is increasingly clear that emergency low levels of interest rates are no longer needed to support economic growth. The Bank of Canada has determined that there are clearly advantages to initiating an earlier and more gradual rate hiking path in terms of allowing a more gradual adjustment in the highly leveraged household sector to higher rates.
What does that mean for the average home buyer? The overnight lending rate determines what banks set as their "prime" lending rate. The prime lending rate determines pricing on variable interest rates. So if you have a variable interest rate mortgage or loan (this includes home equity lines of credit) you will see your interest rate increase accordingly. Based on a $400k closed variable rate mortgage, an increase of .25% would translate to about $50.00 monthly. The Bank of Canada increase does NOT affect fixed rate mortgages (as they are determined by the bond market). However, based on an increase to a fixed rate on a $400k mortgage, the increase to a payment would be approximately $40.00 per month.
Does the rate increase affect a buyer's ability to purchase a home? Today's buyers have to qualify for a mortgage based on the recently introduced "stress test" rate cap (which is currently set at 4.64% for insured mortgages). So this rate increase does not affect the ability to qualify, it only affects the amount of the payment/interest. When buying/building a home, a fixed guaranteed rate may be the best approach. At RBC we can guarantee a rate for up to a year during construction. This eliminates needless anxiety over concerns over rate increases during the construction period.
To demonstrate the change, I have done some comparisons with the old 5 year fixed (quick close rate) at 2.59% and the new rate at 2.89% (quick close). These comparisons can be downloaded below.
Since the bank of Canada qualifying rate remained the same, clients still qualify for the same mortgage amount despite the rate increase. Where it is going to impact you negatively is on your monthly expenses and overall cost of borrowing over the five year term. The monthly payment has now gone up by $60 and the overall cost of borrowing has increased by $5580 over the 5 year term. If you wait to buy and the banks raise their rates by another 0.25%, it will cost you $10,000 more just in interest payments.
Click here to download the comparison with old rates.
Click here to download the comparison with new rates.
Our Team:
Our Area Managers are equipped to help you navigate and understand these new mortgage rates and the recent qualification rule change. Feel free to visit any of our show homes to chat with our team about your situation, and ask any questions you may have. We are able to help you maximize your investment and reap the benefits of a still-low market trend.