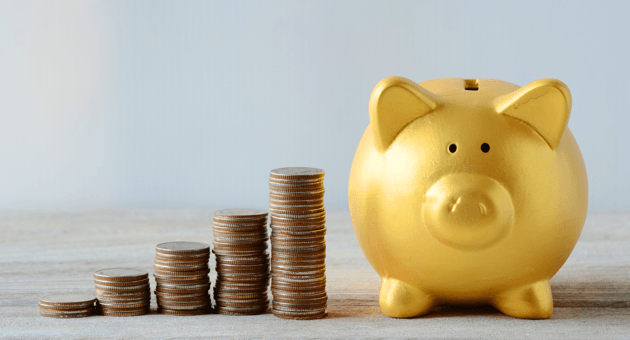 If you're in the market for a new home, you know that there are a lot of decisions that need to be made during your search. Will you buy resale or build new? Are you able to get approved for a mortgage? Do you have the money for a down payment? Do you need to sell your current property before you move into a new home? With so many questions, it might be nice to know what your options are…
The Pay-It-Later Down Payment Deposit Bond
For many buyers, building their dream home is an exciting and worthwhile option in today's market. The home building process is similar to the process of buying a resale home, but with some key differences. If you do choose to build your own home, one of the main differences you'll encounter is the deposit that is often required prior to the start of construction. This deposit is usually the amount you would need to pay as a down payment on your new home,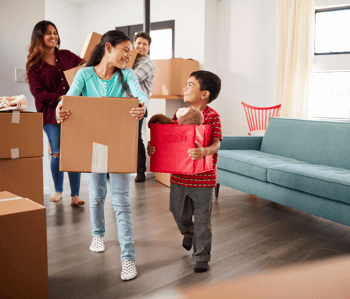 and for many, being on the hook for that much money all at once may not be easy to pay. Luckily, the Alberta New Home Warranty Program has a system in place to help would-be new homeowners manage their deposit payment: the Pay-It-Later Deposit Bond!
The Pay-It-Later Deposit Bond is a program offered by Alberta New Home Warranty that allows you to defer up to 50% of the deposit paid to a builder prior to construction of your new home. The Deposit Bond allows you to hold on to half of your deposit (commonly, your down payment) until your closing date.
Can I Benefit from the Pay-It-Later Deposit Bond?
Wondering if you could benefit from the Deposit Bond? If your assets are tied up in an existing home, the deposit bond allows you the freedom to take on the selling process on your terms. With the Deposit Bond, you won't need to speed up your home sale in order to pay the deposit of your new home. Additionally, if your assets are invested in RRSPs or another type of interest earning saving, the deposit bond can allow your investments time to keep generating interest right up until the day you close on your new home.
If paying your deposit in full isn't possible, or if doing so would adversely affect your current financial situation, you don't have to give up on owning your dream home! Applying for the deposit bond gives you time to save for the rest of your deposit before closing.
There are a number of benefits to applying for the Pay-It-Later Deposit Bond:
There's no need to secure a bank loan with costly monthly payments or borrow from a family member
The bond approval process is fast. You'll be approved in 48 hours!
You can select the home you want now and participate in the building process without the expensive up-front cost
The Pay-It-Later bond is unsecured and cost effective
The down payment deposit bond could be a great option if you are looking to build your own home, but how does the bond actually work?
How does the Pay-It-Later Bond Work?
The bond process is much the same as it would be if you were to pay the entire deposit to the builder, but with a few key differences. First, you sign your purchase agreement once you have secured financing with a lender (i.e. you obtain your mortgage pre-approval). If you are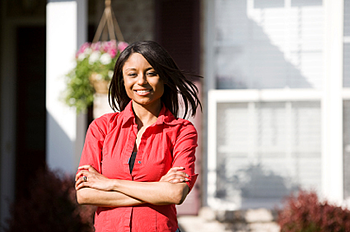 providing a 10% down payment on your mortgage, you will be required to pay 5% of the down payment to the builder before construction. Then, you would apply to bond the remaining 5% of your down payment through the Pay-It-Later Deposit Bond program.
Once you have completed the bond application, the approval and receipt of the electronic bond contract is sent to both you and the builder within 48 hours. After that, you are free to enjoy the exciting process of building your dream home! Once your purchase agreement is fulfilled, your contract is complete and your bond is paid and void. Welcome to your new home!
What does the Pay-It-Later Bond Cost?
To get a better idea of how much the Deposit Bond will cost, let's look at an example:
You sign a contract with a builder stating that your new home will take up to 16 months to be completed. The purchase price on your new home is $400,000, and you decide to make a down payment of 10% ($40,000).
If you choose to apply for the deposit bond, you'll be required to pay only half of the down payment now ($20,000), with the other half being bonded. You'll pay a one-time bond premium of 2.85%, and a one-time admin fee of $200. Once you complete your application, your deposit is bonded and you can enjoy the building process without breaking the bank.
If your build term is between 16 and 36 months, you'll be required to pay the one-time bond premium of 3.85% instead of 2.85%.
After all is said and done, deferring half of your deposit will cost around $800 dollars, giving you time to save even more money, or let your investments continue to generate interest.
What do I need?
Once you have secured your mortgage approval and are required to provide your down payment, you need to complete the online application for the Pay-It-Later Deposit Bond. The application consists of a net worth declaration form, a credit check, and additional financing information. Before you begin your online application, you'll need:
The legal address of the property being purchased, the purchase price, the down payment amount, and the purchase closing date from your builder
A copy of the executed purchase and sale agreement, and proof of deposit to the developer
Some personal information (your name, date of birth, social insurance number, contact information, your current mortgage information, employment information, etc.) from you and your cosigner (if you have one)
To complete your application, you'll also need to upload some documents online including your mortgage papers (if you require financing), a copy of your Canadian-issued photo ID, and a copy of your co-signer's net worth (if required by the mortgage company).
Building your dream home is an exciting process – enjoy the time spent making decisions on the finishes in your home, watching the construction process, and doing your final walkthrough! To help get you there with minimal financial strain, the Alberta New Home Warranty Program Pay-It-Later Deposit Bond can help you defer your down payment until you get the keys to your new home. Utilizing the down payment bond is one more way that a builder can help you get into your dream home, no matter what your situation.