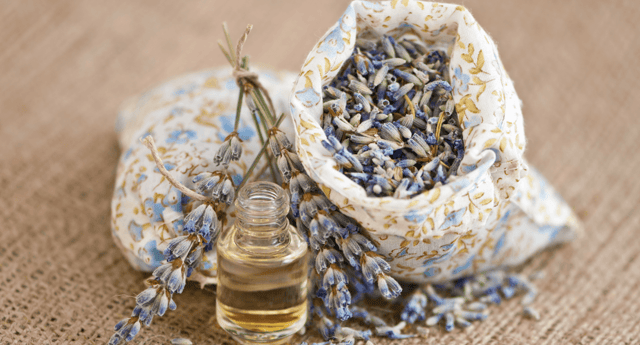 When it comes to interior design, many homeowners focus on furniture, paint colours, textiles and artwork. But one of the most important ways to tie your home decor together is by the smart use of signature scents.
That being said, it's important to remember that there's a lot more to establishing a signature scent than store-bought air fresheners. By understanding exactly how aromas affect mood, you can create a pleasant environment that best expresses your personality and interior design style.
Tools
You might be surprised how many different ways there are to create a signature scent in your home. Candles have always been popular, but other options include diffusers, sprays, sachets, incense, potpourri and dried flower and/or herb arrangements.
In addition, your kitchen can be used to create interesting scents, whether it's cooking certain aromatic foods or boiling herbs and other items into a fragrant liquid.
Strategies
One of the best ways to make the most out of crafting signature scents is to make a plan for different spaces and rooms. For instance, in your kitchen, you'll probably want a livelier, more energetic aroma as compared to the bedroom, where relaxing scents work better.
It's usually best to start with just one room, in order to calibrate and assess your progress. It takes some time for scents to set in, so begin with just one aroma source and give it at least an hour to diffuse throughout the space. If the scent is too powerful or overwhelming, you'll know to use a smaller amount in the future. Likewise, if your signature scent fails to establish itself even after a period of time, you'll need to increase its potency.
Entryway or Foyer
The foyer or entrance hallway is the boundary between the public space and the interior of your home. The hallway or foyer is also where first impressions are made both for any guests as well as the aroma that will greet you when you return home.
Good ideas for your front entrance hallway include a moderate aroma that is refreshing without coming across as overly perfumed. Consider scents like leather, cedar wood, a spritz of citrus and anything with woody overtones to create a fresh, welcoming scent.
Scented candles are usually not a good idea for the hallway, so consider more passive options like bowls with potpourri, dried flower arrangements, or scented sachets.
Living Room
The living room or family room is where your family and guests will probably be spending a lot of time. Because these spaces are large, you can work with stronger scents as they will be better suited to diffuse throughout every nook and cranny.
A great idea for living rooms is to use scents that are sweet without being artificial such as a touch of caramel, honey, or vanilla. You can also balance this out with slightly floral notes like jasmine to create a comforting yet upbeat ambience.
Scented candles can be a great choice in the living room not only because they are handy ways to infuse a signature scent into the space but also because they add a lovely atmosphere with their flickering light.
Dining Room
You have to be careful when using scent in the dining room because the last thing you want to do is interfere with the natural aromas of the food.
Instead of continuously burning candles or diffusers, consider creating fragrant liquids that can be quickly spritzed in the space both before and after guests enter the dining room. Great ideas in this space include fresh, lively smells like lemon and bergamot (the citrus fruit that's used to flavour Earl Grey tea).
If unpleasant food odours tend to linger in the space, consider placing activated charcoal or small saucers with plain white vinegar in discrete locations as these will work to trap and neutralize the odours.
Kitchen
Much like in the dining room, you definitely don't want to overpower your kitchen with smells that will compete or clash with the aroma of food. Indeed, when you're cooking or preparing food, it's usually best to skip trying to modify the ambience with any signature scents.
However, your kitchen won't be in use for most of the day, so there is definitely a period when having a signature scent will be welcome. Consider fresh scents like orange, mandarin, grapefruit, or lemon as these do a great job of cutting through any overpowering smells.
Consider using a diffuser in the kitchen, making your own citrus spritzes, or even placing fresh citrus fruit peels on a small saucer to add some freshness.
Bedroom
Your bedroom is where you'll have the most latitude for establishing a signature scent. If you want to relax after a hard day, consider aromas such as sandalwood or jasmine. For a more intimate ambience, consider light floral options such as lily or orchid.
With a little bit of planning, it's easy for any homeowner to strategically use aromas to create a signature scent that matches your interior decor.