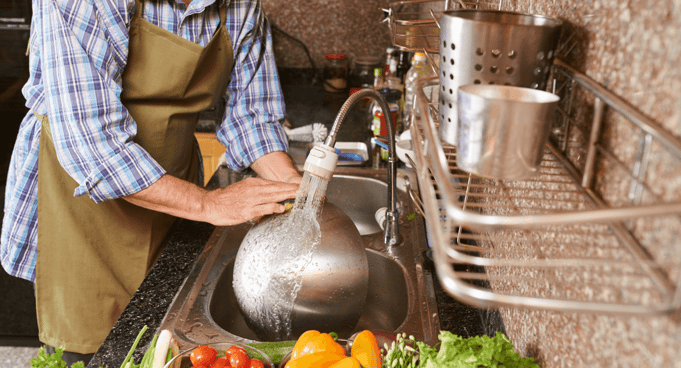 The kitchen may be the heart of the home, but that doesn't mean you want to spend hours slaving away to make a healthy meal. If you feel like you're spending a majority of your non-working hours cooking and cleaning, it's time to make some changes. Our easy tips can help you save time in the kitchen, allowing you to focus more of your energy on the things you really enjoy.
1. Prep on Your Day Off
A bit of prep work on the weekends can lighten the workload during the rest of the week. Prepping food also forces you to think carefully about the meals you'll be eating throughout the week. You'll make healthier choices. Some people make large batches of meals to freeze or keep in the refrigerator throughout the week. Others simply wash and cut produce to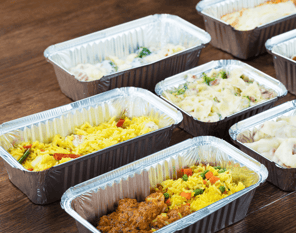 make it easier to throw ingredients together for a salad. Find something that makes sense for you and commit to doing some prep work on your day off.
2. Plan Meals and Shop Accordingly
If you're like most people, you waste a lot of time thinking about what you can make for meals using the ingredients you have on hand. Avoid this by carefully planning your meals each week, then building a shopping list around your meals to be sure to have everything you need. You can do this easily with an app like Mealime, or make a list that you hang on the refrigerator.
3. Empty the Dishwasher
If the dishwasher is full of clean dishes, your dirty dishes start piling up in the sink. This creates a backlog of work. Before you can start cooking dinner, you need to get the dirty dishes out of the sink, but before you can get dirty dishes out of the sink, you have to put clean ones away. You can put clean dishes away as soon as the dishwasher finishes or first thing in the morning. You'll have no excuse for leaving your dirty dishes in the sink.
4. Clean as You Go
Waiting is part of the game when it comes to cooking, and you'll be better off if you use any downtime to clean as you go. Put dirty dishes straight into the dishwasher or wash them by hand right away. Set a pan to soak in the sink right after you've served the food. Wipe down the counters frequently. Each of these tasks takes just a few seconds, but it makes your life a lot easier.
5. Make One-Pot Recipes
One-pot recipes are the perfect solution for busy families. All the ingredients go into a single pot, and you have a delicious meal in no time at all. The best thing, though, is that you don't have to deal with a lot of clean-up. Food Network offers a list of some of the best one-pot recipes.
6. Double Your Recipes
In most cases, you don't have to put in a lot of effort to double a recipe. It might be a bit more chopping, but once ingredients are in the pan, the cooking time's the same. Whenever you find a recipe that will freeze well, double it. Set the second portion aside for those days when you don't have time to cook a proper meal.
7. Keep a Convenient Kitchen
While you likely designed your dream kitchen to be functional, you still want to think of ways to use it effectively. Most people have a few pans and kitchen tools they use on a regular basis. Make sure these things are easily accessible. For instance, if you make a smoothie for breakfast each morning, keep the blender on the counter. It's easier than taking it out and putting it away each day. Additionally, make sure that your pantry is always stocked with the basics. If you always have things like rice, flour, oatmeal, beans, and spices on hand, it's easy to whip up a great-tasting meal.
8. Use Leftovers in a New Way
If you hate the idea of eating the same old foods every day, you're not alone. That gets boring. If you have leftovers, look for new ways to use them. Sunday night's leftover roasted chicken could be used to make tacos, soup, sandwiches, or stir-fry. Leftover quinoa can top salads or be eaten at breakfast as an oatmeal-like dish. Get creative with your meals.
9. Purchase Time-Saving Tools
Slow cookers are classic time-saving devices. You simply toss ingredients into the cooker before you leave for work, then come home to a ready-made meal. Electric pressure cookers have become an increasingly popular solution. They significantly decrease the cooking time for many types of meals. These types of things allow you to make a great-tasting meal without spending a lot of time in the kitchen.
You don't have to spend all your time in the kitchen. Think about what your family really needs, then look for the time-saving methods that will work best for you.