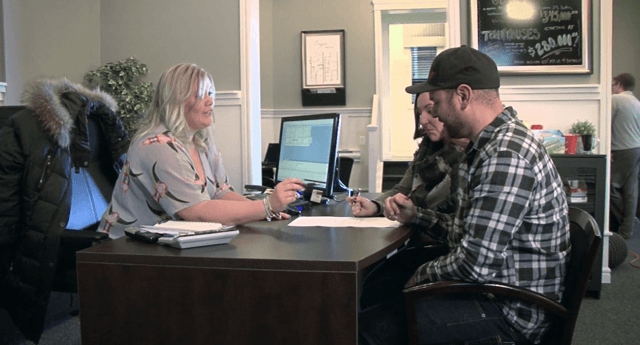 With housing prices where they are today, we are in a very different home buying situation than our grandparents, or even our parents. The difference between 5% down and 20% down is a significant number, but that same difference can also alter your financial situation a great deal going into home ownership.
The Minimum Requirement

It is common knowledge that the minimum down payment required in Canada to purchase a home is 5%. The reason for this is primarily that the banks want to see a financial commitment from you in order to grant you the loan. Of course, the higher percentage down payment you have, the more commitment you've made to the bank which translates into better interest rates and more negotiable terms.
If you put less than 20% down on your new home, you are required to purchase mortgage insurance, usually through the Canadian Mortgage Housing Corporation. This insurance protects your lender in the case of default, and ensures they are the first to be paid from the proceeds of the sale of your home. CMHC fees vary depending on your amount of down payment, but they can be up to 4% of the home's purchase price.
Putting Down 20%

If you are able to put 20% down on your purchase, you are in the best financial situation moving forward in terms of flexibility and having the upper hand. Lenders may compete for your business, and you'll be offered the best interest rates available. By putting this much down on your purchase, your mortgage payments will also be lower and you'll pay thousands less in interest over time.
Is 20% Down Really the Best Option?

The reality of the situation, however, is that for some homebuyers it can take several years to save up 20%. In the meantime, you're paying rent and throwing away tens of thousands of dollars every year. Instead, you could own their own home with less money down and still be gaining equity instead of paying down someone else's mortgage.
This may mean you won't qualify for the home you want right away, but it could mean purchasing a more affordable home with which to build equity, and use that equity as part of your down payment on the home you want. It may seem like a lot of work, but in the long run your money is benefiting your own future, not someone else's.
If you wait to save up 20%—depending on how long it takes—housing prices may also go up. This means the amount you have to save will also go up, pushing your achievement even further down the road. If you had already purchased a home, those price increases turn into equity for you.
Down Payment Assistance

For first-time homebuyers, if you have an RRSP, you are able to use it tax-free as part or all of your down payment. Homebuyers are able to withdraw up to $25,000 ($50,000 for couples) tax-free to use toward the purchase of their first home.
This program is considered a type of loan, and must be repaid within 15 years. Unlike a typical loan, however, payments are not required in the conventional sense. Payments are added to your annual income via your income tax filing over 15 years.
In addition, by purchasing a new home build you will have more time to save up your down payment. You can purchase a home at today's prices to lock in your value, and throughout the build you can pay your builder in installments to make up the remainder of your down payment. This way if prices do increase, you're protected.
This is a basic overview of the pros and cons of putting a large down payment on your purchase. We encourage you to get in touch with an Area Manager to discuss further how much down payment is ideal for your unique situation.