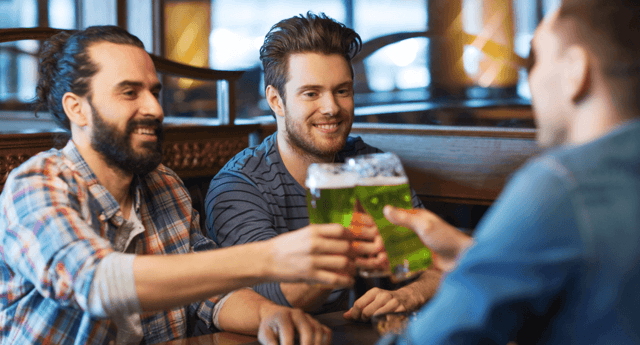 St. Patrick's Day is a well-loved event because everyone's ready to have a good time! Luckily, your city's got you covered with a variety of entertaining events.
Whether you want to party, get active, try new food, or spend time with the family, there's something for everyone. Don't find yourself green with envy over all the fun your friends are having – plan to attend an event that suits your fancy!
Type: 5k or 10k run - ALL AGES
Date: March 18th, 2018
Location: Mother Margaret Mary High School - 2010 Leger Rd, NW
What to expect: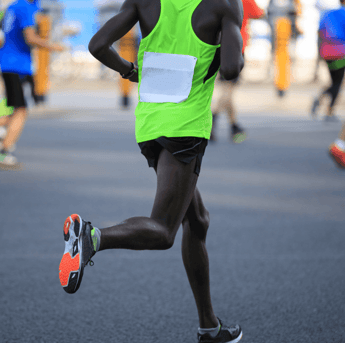 Race to the end of the rainbow in either a timed 5k/10k trail run or an untimed 5k/10k trail walk. A professional photo finish will mark your crossing the finish line and medals will be given out as keepsakes! A post-event meal is also provided to satisfy your competitor's hunger.
Type: 5k run - ALL AGES
Date: March 16-18, 2018
Location: "Run where you are!" (or, you can join the team at City Fit Shop on March 17th, 2018, at 10036 81 Avenue)
What to expect:
This event is open to participants all across Canada, connecting via social media! All you have to do is complete a run at any point during the weekend - outside, on a treadmill, or with a group - as long as you go for 5k! You'll also have to complete 10 "Sweat Zone Penalties" (such as squats, push-ups, and burpees) to get your St. Patrick's Day Virtual X Run finishers medal. To prove your participation, make a post on Facebook or Instagram, complete with the tag #XWARRIORCHALLENGE. Are you ready to join a huge virtual group of warriors, #noexcuses?
Type: Pub karaoke - ALL AGES
Date: March 17th, 2018
Location: Rosario's Pub Karaoke Central - 11715C 108 Ave
What to expect:
This is a pub-style event the whole family can attend. Enjoy a night of great food, crafts, games, and - of course - karaoke! And, hey, even if you don't have a voice of gold, you can try your luck at the annual golden coin hunt!
Type: Cooking Class - 18+
Date: March 17th, 2018
Location: MacEwan University Residence Building - 11050 104 Avenue NW
What to expect:
Join Doreen Prei and Kathryn at Get Cooking to, well, get cooking! This special St. Patrick's Day event will take your taste buds to the Emerald Isles, cooking and eating some classic Irish dishes. Savour the flavours of selections such as mussels with cider and bacon, house-cured and smoked salmon, and Irish Stew with Colcannon. Of course, food will be joined with Irish beer and whiskey pairings to give you the authentic feel of Ireland.
Type: Party (various bars and pubs) - 18+
Date: March 17th, 2018
Location: Starts at The Pint (Whyte) - 8032 104 Street
What to expect:
Climb aboard the party bus and see where your St. Patrick's night can take you! Your ticket gets you transportation and entry to 4 different nightclubs and Irish pubs. A unique experience of dancing, making friends, and sham-rocking out! With costume contests and plenty of prizes to be won, there won't be a single dull moment during this wild ride.
Type: Dining/contest - 18+
Date: March 17th, 2018
Location: The Canadian Brewhouse (all locations)
What to expect:
Rounding up a group or taking a date to the Canadian Brewhouse on St. Patrick's Day could not be a better idea. Not only do they have Green Beer, Guinness, and Irish Dangles on special to evoke the Irish vibe, it could be your ticket to experience the real thing! Trips for two to Ireland are being given away at every Canadian Brewhouse location – are you feeling lucky?!
With events like these for all different tastes, we'd bet our lucky stars you won't wake up saying, "Irish I had more fun…"
Get out and experience what Edmonton has to offer!