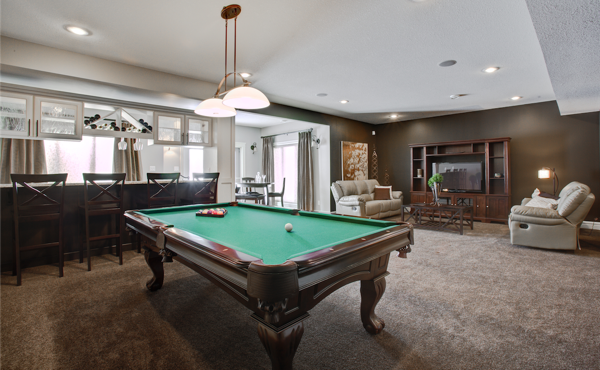 Converting your basement into a rental suite is great way to help you and your family with your mortgage, and it is also a great way to provide affordable housing in this market. This article will outline the ways you can create a basement income suite, and some of the important things to consider throughout the process.
Get Your Application Done
First things first; you'll have to officially apply with the City of Edmonton to make your secondary suite legitimate. You'll need to obtain a building permit and a development permit. The processes will be different for a secondary suite in a new home opposed to creating a secondary suite in an older home. Take a look at the City of Edmonton website to get more details, including some great FAQ's. Additionally, you'll need to consider whether or not you are ready to become a landlord. Service Alberta has some useful information. In short, make sure you're familiar with the variety of laws and regulations that apply to being a landlord.
So, if you've done your research, and if you're familiar with the language of the laws concerned with landlord/tenancy/basement suites, you can finally start thinking about the work that goes into the design of your rental suite. Below are three important design features that may be relevant to some of the laws cited above.
A Separate Entrance
It's not uncommon that laws in various municipalities will require a dedicated separate entrance to the basement suite. This is obviously for safety concerns; a quick exit is never a bad thing. If you have this separate door then you most likely don't have to worry (as long as there are no immediate obstructions).
Natural Lighting

Some building codes require a certain amount of lighting. A local building inspector will be able to determine whether or not you meet the requirements, if there are any. In general though, the more natural light the more appealing your suite will be to potential renters, so if you are in the preliminary stages of basement development, try and get as much window space as possible.
Sound Proofing
Additional insulation for soundproofing is recommended in the floor between the units. If your basement is currently unfinished, adding this insulation will be easy.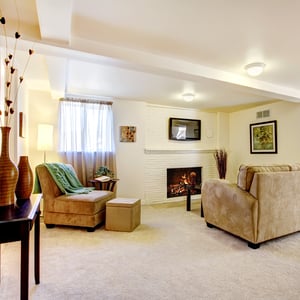 Design Your Space

Obviously the construction process will vary depending on the basement you have - if your basement is unfinished or fully finished. This will determine the amount of time and money you need to put into the project. So it's important to figure out what your budget is first, before you commit to any major design features. Get a floor plan of your basement, or sketch it out if you aren't entirely artistically impaired, and plan where any additional walls may go, which walls you may take down, etc. Try to maximize your space. Open concepts are highly appealing, so try and minimize the amount of walls you put into your suite. If you have the room, try to get in an additional bedroom as this could significantly increase the rental value and thus reduce your mortgage payment. Just remember, all bedrooms are required to have a window in case of emergencies, so be sure to include at least one window per bedroom in your plan.
Source Your Materials
Once you have your ideal floor plan drawn up, price out all the materials you'll need. This can be done easily in store at a major hardware and wood supply warehouse. It will be useful to bring in your floor plan and speak with a professional. They can advise you what materials and tools you will need to get the job done right. Some ideas to help you stay on budget include:
ready-made cabinetry (like at Ikea)

end-of-the-roll flooring from suppliers

Habitat for Humanity ReStore
When choosing appliances and other essentials, think about shopping around to get quality used products. A lot of furniture stores have a scratch-and-dent section, or items that were on the show room floor, for a discounted price. This is good for the environment and potentially your pocket!
Finally, once all is said and done, think about furnishing your apartment. Obviously this is contingent on whether or not you have extra cash remaining from the whole construction process. However, this may be a good investment as a staged space usually shows much better than an empty one.
As you can see, much is contingent on your budget and the current state of your property. Remember to check in with the city regarding bylaws and building codes, and remember to be smart and plan ahead. If you do this properly, you'll have no problem renting out your beautiful basement suite!