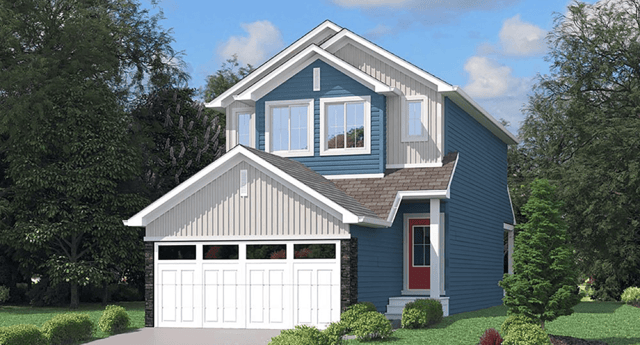 As 2017 comes to a close we can start to get excited about all of the great things the new year is sure to bring. Here at Pacesetter we're particularly excited to announce the openings of brand new show homes in some of our favourite communities!
Here's what's coming soon…
Carson, Lexi B, and Sampson in Graydon Hill – mid-January
Located close to quality amenities including schools, surrounded by an environmental reserve and constructed wetland, and filled with innovative new home designs, this community has it all. This is Graydon Hill. So what can you add to a community with everything? Well, since we featured townhomes here, we thought we'd expand to include other types of housing options with our new show homes.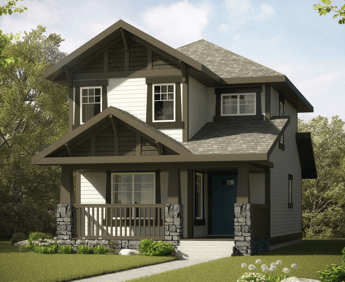 First up, the Carson is a 1,650 square foot laned home with the convenience of plenty of storage space and upper floorlaundry.The Lexi B is another laned home with a spacious front verandah, and this show home features the optional ensuite layout to give the heads of household more privacy.Finally, the Sampson is a single-family home with a front-attached garage and 1,610 square feet of living space, including a roomy loft area on the second floor.
Visit Graydon Hill in mid-January to see the variety added by these new show homes.
Affirmed and Alydar in McConachie – late January
As one of Edmonton's newest communities, McConachie Crossing was created to suit modern needs. It's a neighbourhood offering a wide range of housing options, that's located in the Northeast side of the city to also give residents quick access to a wide range of amenities. Representing some of the housing options to suit your needs, both an Affirmed and an Alydar show home are set to open here in late January. While both townhome models, the Affirmed and the Alydar are like two sides of the same coin - they go together, but they're not the same.
The Affirmed offers 1,397 square feet of living space, three bedrooms, and two and a half bathrooms. A spacious front verandah and a rear entrance featuring a bench with hooks above are lovely touches. The Alydar also provides three bedrooms and two and a half bathrooms but in 1,345 square feet of living space. An open concept main floor and a gracious owner's suite upstairs make the Alydar a townhome in which you can stretch out and relax.
Stop by to see which one you like best!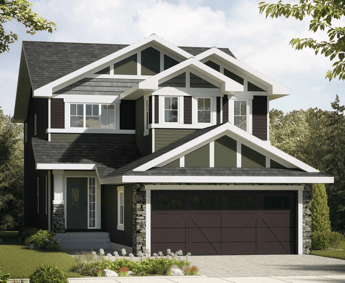 Maddy II in McLaughlin – mid-February
It's a place to grow, a place to play, a place to shop and dine – it's in Spruce Grove, and it's a community called McLaughlin. With parks and nature sites around every corner and recreational and commercial centres nearby, McLaughlin is built for family living. Also built for family living is the Maddy II, a modest 1,984 square foot front-attached garage home with a lot to offer and a lot of character.
A mudroom with laundry off the garage, a lifestyle room on the open concept main floor, and a large bonus room upstairs are highlights. But it's the interesting design layout that makes this home worth seeing, so make sure you visit McLaughlin when our Maddy II show home opens in mid-February!
Glenmore in Desrochers – early April
Maybe some of your new year's resolutions involve getting outside more or being more environmentally-friendly. If so, Desrochers is the perfect community for you. Acres of forest, parks, pathways, and even carbon neutral man-made wetlands create the backdrop for homes in Desrochers. Our Glenmore model will be joining this very green environment in early April. This will be a 1,321 square foot townhome show home, with an open and airy first floor, and a comfortable second floor with three bedrooms, fit for young families.
Note: There will actually be TWO Glenmore show homes built in Desrochers to give you a sense of how the same home model can be designed and decorated to appeal to a variety of tastes and style preferences. You'll see how you're able to make a home look uniquely yours when you tour each one.
So grab a pen and add these show home openings to your list of things to look forward to in 2018! And when you tour these show homes and see just what your home could look like, you may even add "buying a new home" to that list…
Our Area Managers are ready and available to answer your questions and help you realize your new home potential.