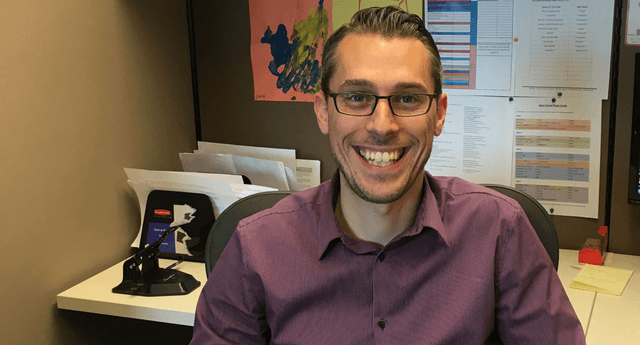 Here he is everybody, our favourite Production Coordinator, Valerio Borchiellini. He's here to help us out with the newest installment of "Meet the Team"!
Read on for his Q&A.
What is your role at Pacesetter Homes Ltd?
I am the Production Coordinator; my daily duties consist of preparing working papers for each deal we receive here in the office, as well as maintaining and replenishing our spec inventory. Basically, I'm here to make sure that our Sales Team has homes to sell, and to ensure their deals make a smooth transition from show home to head office.
What lead you to your current position?
I had previously worked at the University of Alberta as an instructor. Through a temp agency, I landed a Sales Admin job at Pacesetter. That quickly turned into a Sales Admin Coordinator position, and last year I got the opportunity to move to Production. I haven't looked back since!
What is your favourite part about working for the company?
My favourite part is witnessing the great growth this company is going through. Every year we break records, introduce new products, and enter into new subdivisions. Seeing our success as a company makes my job more enjoyable.
What is your biggest pet peeve?
Slow internet/Wi-Fi. I can't stand waiting for a video game or a page to load. Buffering is my enemy!
When you were a kid what did you want to be when you grew up?
I wanted to be a soccer player. I am Italian - that's the equivalent of saying "I want to be a Hockey player" as a Canadian kid.
If you could be an Olympic athlete what sport would you compete in?
I enjoy running; I'd like to be a marathon athlete.
If you could invite a famous person (past or present) to dinner, who would it be and why?
This is tough - too many options! I'd say Leonardo da Vinci so he could show me all of his drawings and explain all of his ideas to me. Brilliant man.
We hope you've enjoyed getting to know the one and only Valerio Borchiellini. Keep an eye out for more "Meet the Team" posts to come.