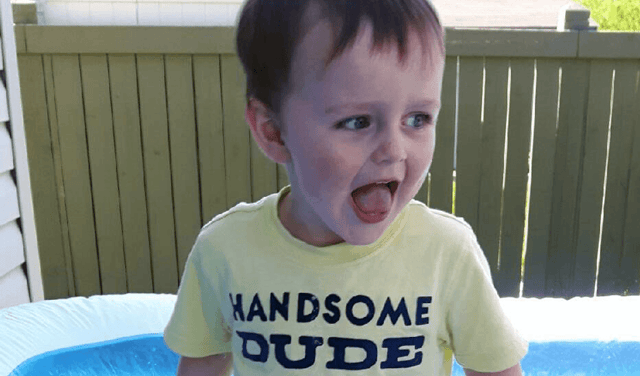 No, this employee is not a small child…but yes, he sure is a "handsome dude".
Meet Steve Dodd (pictured here is his mini-me!). He may not spend a whole lot of time in the office, but he certainly makes his presence known when he does stop in for a visit.
His "leave no man behind" attitude ensures everyone gets a wave, a "hello", and a giant smile. We're excited to show him off!
Steve…
What is your role at Pacesetter Homes?
Site Superintendent, herder of cats, and general miracle worker.
What lead you to your current position?
They were desperate, and I'm okay with that! Just kidding…
It was a little bit of luck and a lot of hard work. Oh, and working in various types of construction for 25 years didn't hurt either.
What is your favourite part about working for the company?
The relaxed atmosphere. You know a company is doing something right when you have as many happy employees as we do.
What would a world populated by clones of you be like?
Well, it would be pretty quiet after 9:30 PM, once the kids were put to bed!
What are you interested in that most people aren't?
I like growing veggies and other stuff in my garden, and I'm pretty sure I'm the only one under 65 that does.
What movie quote do you use on a regular basis?
"Just another day in paradise."