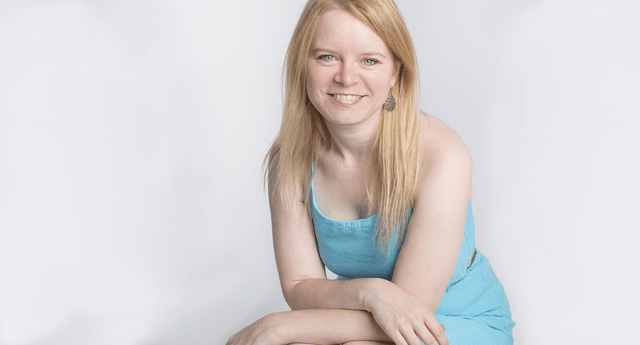 Behind all of the blogs, the social media, the videos, the promotion development and campaigns--and most everything else you see with our logo attached to it--there is a very short lady who can hardly see above her keyboard. From her booster seat she spends most of her time finding unique ways for the rest of us to connect with all of you. We'd like you to meet our Marketing Manager: Jennifer Garman.
1)

What is your role at Pacesetter Homes?
I might be biased, but I feel my job is the most fun position in the company. As Marketing Manager, I get to make the world of home building engaging and enjoyable for both our clients and our staff at the same time. I am forever working toward better connections between the company and its customers with one primary goal: for everyone who buys a home from us to feel like they're part of one big Pacesetter Family.
2)

What lead you to your current position?
For more than a decade before I joined Pacesetter, I ran a marketing and design company that serviced mainly small businesses. It was an absolute joy to work with so many diverse companies and to help them grow from the ground up. But a few years ago there was a curve in the road that planted me right here on Pacesetter's doorstep. I can honestly say the move was meant to be--this company is so different in so many ways from everywhere I'd ever worked.
3)

What is your favorite part about working for the company?
Pacesetter has an outstanding culture--one I've never seen before in a company this size. Of course, we all have tough days, but the way this staff pulls together to make things work, even in a hard economy, blows my mind. The level of camaraderie and cooperation is stunning.
4)

What is your biggest success in life up until now?
If I'm being completely candid, I think my biggest success is that I'm recognized for my contributions within a male-dominated industry. If you asked me ten years ago if I'd feel confident enough to open my mouth at a board room table surrounded by men who have been in this industry forever, I'd say no way. But I believe in what I know, and at the end of the day my desire is to make everyone's jobs easier so it only makes sense to speak up.
5)

What is one thing you think should be taught in school that isn't already?
Budgeting. Knowing how to manage your own money is one of the most important life skills you can have, and yet school doesn't even touch on the subject of making a budget. Thank goodness today's generation has Google.
6)

If you had a warning label, what would it say?
Be warned: If we are being chased by zombies, I'm tripping you.
7)

How would your friends describe you?
It depends on the friends. Work and life friends? They'd probably call me compassionate and easy-going. Gamer friends? They'd call me aggravating. WoW PvP anyone?