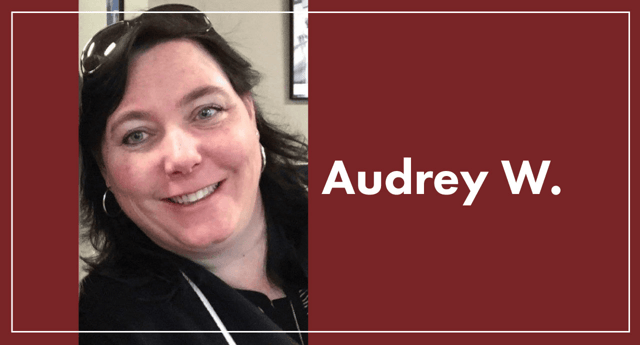 We recently caught up with a valued member of our office team for the next instalment of our "Meet the Team" series. We're pleased to introduce to you our favourite coffee fanatic, Christmas enthusiast, and bear hug devotee.
Meet Audrey Willson.
What is your role at Pacesetter Homes?
I am the Assistant Sales Manager. Some of my main responsibilities include hiring our fabulous Sales Assistants, ensuring the required documents are in order on any deals that pass through the office, and processing addendums brought in by the sales team.
What lead you to your current position?
Having 11 years of experience in the industry, I heard about the opportunity to work with the team at Pacesetter and jumped at it. I'm so glad I did – I am grateful every day that I get to work with the best people in the world.
What is your favourite part about working for the company?
The people – no question.
If you could choose your age forever, which age would you choose?
I like the age I am currently, although I do miss my daughter being young!
If money was not a concern, what would you do every day if you didn't work?
I'd love to travel. I really want to see Italy one day.
What book has influenced you greatly? How?
A Tree Grows in Brooklyn by Betty Smith. I love Francie's unstoppable spirit – it's inspiring!