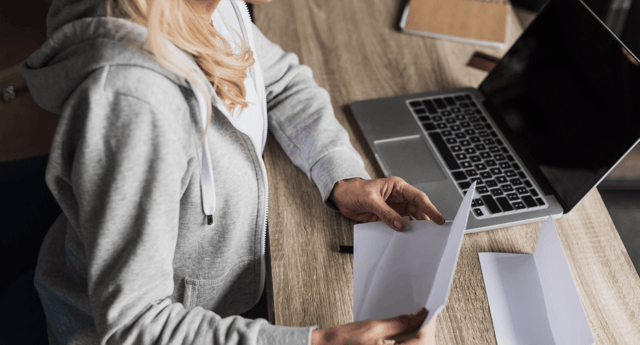 When you're buying your first home, there are styles to choose from, colour schemes to plan, and feature options galore! This is the fun stuff.
The not-so-fun stuff? Financing it all.
Applying for your first mortgage can appear daunting at first, but there will be many professionals in your corner. Especially if you're working with an experienced builder that's willing to assist you through the process.
Read on to settle some of those nerves, and learn about the first steps to getting a mortgage.
1. Determine Affordability
Before anything else, you want to have a general idea of how much you can afford to borrow. The way lenders calculate your affordability is by considering your debt service ratio and this is something you can do on your own using the formulas. You can also play around with online mortgage calculators to gain a better idea of what to expect.
Getting pre-approved for a mortgage is a smart move. Having a lender pre-approve you for a mortgage is not locking you into anything, and you won't be required to work with this lender. But it is giving you a "sneak peek" at what will be offered to you. Keep in mind, all of these figures will be estimates, and you should set a budget you feel most comfortable with. Even if a lender is offering you a certain amount, it's often better to actually search for homes worth a little less than this. This wiggle room in your budget gives you peace of mind in case your income changes or there's an unforeseen emergency.
2. Start Saving for Down Payment
You'll be financing your new home with a mortgage, but you still need to come up with a down payment. The absolute minimum down payment in Canada is 5% of a home's purchase price. That being said, any down payment under 20% requires home buyers to pay for CMHC mortgage insurance. This protects lenders as they're taking on more of a lending risk in such cases. Consider your ability to put down a larger down payment and avoid this additional fee.
You may have to spend more time saving, but there are plenty of creative ways to come up with a down payment. If you're committed, it may not take as long as you thought. You should also take the time to look into cost-saving programs for home buyers – there are some specifically for first-time buyers!
3. Keep an Eye on Interest Rates
Not all mortgage rates are the same. The Bank of Canada, however, does set a "target rate" used to determine whether or not you can qualify for a mortgage. This benchmark rate fluctuates, and other banks' rates will follow suit. This means you'll see interest rates go up and down all the time. So if you're on the hunt for a new house, you'll want to stay tuned for mortgage rate changes.
It is possible for you to lock in a rate for an agreed-upon period of time with a lender or bank. This can allow you to – during the specified time – obtain a mortgage at a low interest rate, even if the benchmark changes. Often, working with your builders preferred lender can come with the perk of a much longer rate lock-in period. This is because they know it takes longer for a home to be built than it does to transition into a resale home. Ask your builder about whom they trust for the job.
4. Choose a Lender or Broker
This brings us to choosing a lender or broker. Since interest rates vary, you can "shop around" for lenders as you look into available rates. However, you don't want to base your decision solely on the interest rate they're offering. There are many factors to look for in order to find a trustworthy lender. It's a good idea to "interview" lenders; ask them about things like their requirements, fees and possible penalties, and other costs beyond principal and interest payments.
These are important factors, but you should also go with your gut in terms of what type of person they seem to be. Again, using a builder's preferred lender is a smart choice – they know the process of new home builds specifically and your builder already has a strong relationship with them. This can make the process easier for everyone.
5. Do a little paperwork
Finally, the paperwork – it's boring, but it's necessary. Since your credit score impacts your ability to qualify for a mortgage, obtaining your credit report will show you where you stand. You can request to receive one from both Canadian credit bureaus, Equifax and TransUnion.
Other paperwork you want to get in order is the documentation needed to apply for a mortgage. This will include things like proof of employment, paycheck stubs, tax returns, and recent bank statements. Throughout the process you may be required to provide other financial documents; this mortgage document checklist from CIBC is a good reference. Having all this paperwork prepared in advance will save you a lot of time and headaches.
As with doing anything for the first time, getting your first mortgage can bring about many uncertainties. Thankfully, there are plenty of resources available to first-time buyers, and working with a quality home builder means having people to guide you along the way.
Subscribe to our blog to learn more tips for your first home buying experience!