UPDATE: JUNE 25, 2019
Written by Jennifer Garman, Marketing Manager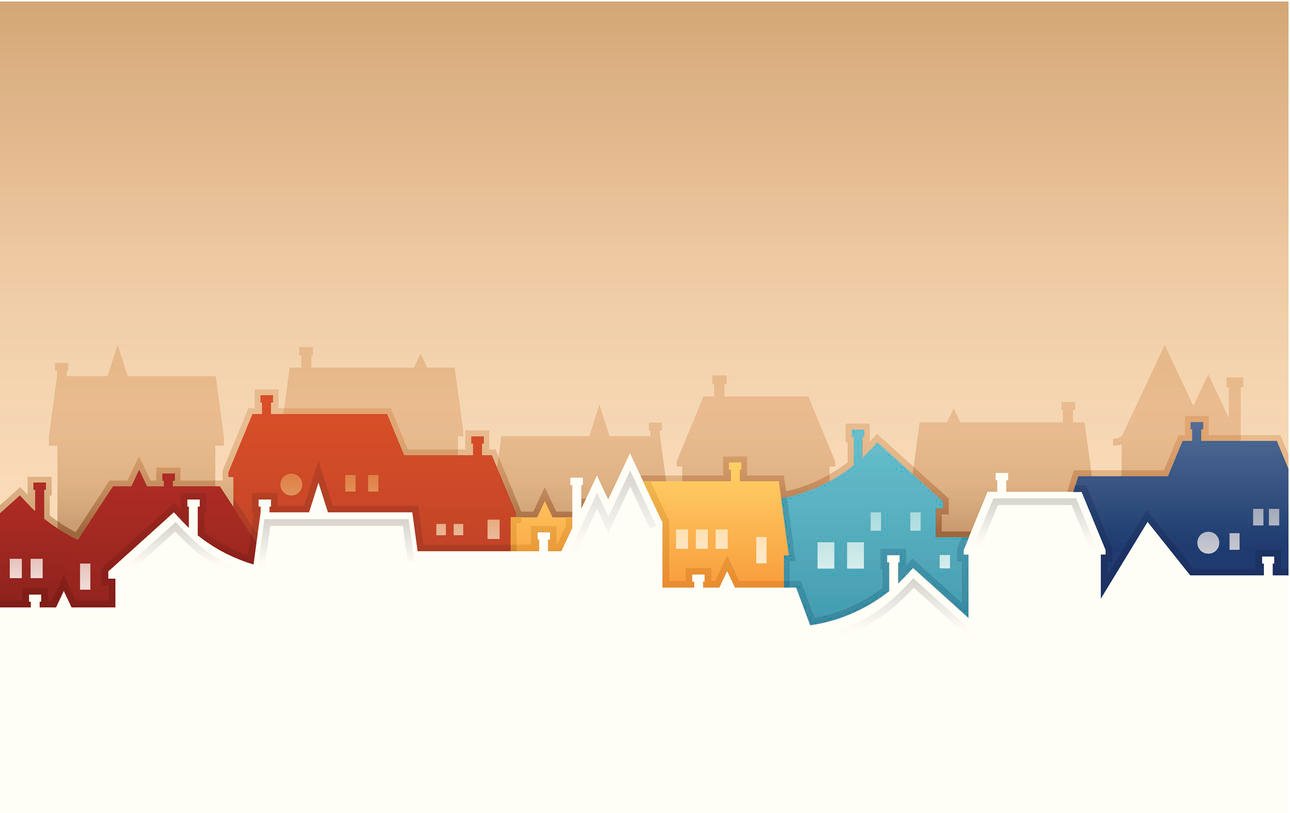 First-Time Home Buyer Incentive Made Official
In April, we wrote about the Government of Canada's planned first-time buyer incentive program, outlining how this program will work as well as our concerns about the risks involved in using a program such as this to buy your first home.
Effective September 2, 2019, the Government will officially launch this new program, allowing home buyers to apply for a 10% shared equity mortgage with the Government of Canada.
A key piece of information was missing when the Government initially launched this idea, which was how the borrowed amount would be repaid and what the shared equity portion means.
If you receive a 10% incentive of the home's purchase price, your repayment amount will be 10% of the home value at time of sale. This means, for example, if you purchase a home for $300,000 and borrowed $30,000 (10% of the home value), and your home decreases in value to $250,000, your repayment amount would be $25,000. Vice versa, if your home appreciated in value to $350,000, your repayment amount would be $35,000.
To qualify for the incentive, you must be a first-time home buyer, have a maximum household income of $120,000, be a Canadian Citizen, permanent resident, or legally authorized to work in Canada, and have a minimum of 5% down payment of your own money.
Barring any unforeseen circumstances--and of course we have a Federal election coming up--this program launches September 2nd with the first closing to take effect on November 1, 2019.
Learn more details of this program by visiting the program page:
https://www.placetocallhome.ca/fthbi/first-time-homebuyer-incentive.cfm
Home Sales on the Rise, Prices Increasing
According to the Realtors Association of Edmonton, overall housing sales in Edmonton have seen an upswing since April this year, and an overall increase since 2018.
Single family homes sales have increased by 16.37% in the last two months, with a 2.64% increase over 2018. Duplexes and townhome sales have increased by 16.22% month over month and a whopping 14.36% since May 2018.
The average price of a single family home has increased by just shy of 1%, with duplex and townhome prices increasing by 1.18%. This is a great indicator that apprehension in the market is waning and home buyers are more comfortable moving forward with purchases.
Borrowing interest rates are holding steady across the board with several lending facilities offering incentives to buy. With the new first-time buyer incentive launching in the fall, this will create a higher supply vs demand situation. As long as interest rates remain competitive, we expect a strong fall market.
If you'd like to see how much you qualify for, use our self-serve online mortgage qualification tool by Ownest Financial:
https://info.yourpacesetter.com/pacesetter-homes-making-your-mortgage-easy-with-ownest
---
PUBLISHED: MARCH 26, 2019
WRITTEN BY: Jennifer Garman, Marketing Manager
The Bad News
There is no doubt that the past couple of years in the housing industry have been fraught with uncertainty. The Canadian Mortgage & Housing Corporation's (CMHC) mortgage qualification rules have taken a devastating toll on the industry, forcing most buyers to compromise on their needs in exchange for a smaller mortgage, and worse yet pushing a significant percentage of first-time buyers right out of home ownership.
These changes have put the brakes on the housing industry across the country, and despite our frustrations it is actually working as intended. Prices in Vancouver and Toronto have been driven down, but the pain inflicted upon the rest of the country is concerning. Prices in the Edmonton Region have dipped across the board, and they can't get much lower.
Home builders in our city have been struggling to balance affordability with sustainability, having been coerced into lowering prices further than they have in more than a decade. Costs of building materials also increased in the latter half of 2018 due to aluminum and steel tariffs, increasing overhead and reducing profit margins. Some builders have eaten these costs to retain the affordability of a new home, but this won't be sustainable in the long term.
The Good News
Despite all of this, the good news is that we have not seen a dip in the desire to buy a new home. In fact, it's just the opposite. Home buyers are more interested in buying a new home in the first quarter of 2019 than they've been in the past two years, mainly due to growing awareness that mortgage lending rates are on the rise, and home prices are at a 12-year low.
The needs of the market married with the constraints of the mortgage rules have shifted the manner in which home builders present their product. In many cases the product itself has changed. Smaller pocket lots make for narrower homes with smaller square footage, but level of finishes and specifications have been increased to maintain the value and appeal of the property.
The invention of new product styles has emerged as well. Today's home buyers feel the pressure of a fuller lifestyle, requiring properties that call for less maintenance. A brand new home style is launching in Keswick Landing (Windermere) this summer that is more affordable than a laned home (single family with rear detached garage) but offers an attached garage. This product will offer virtually zero yard maintenance and meet the demand of constrained affordability.
Supply and Demand
Homes in the southwest quadrant of Edmonton continue to be higher in demand than other areas of the City, with land developers carving out new subdivisions in Windermere, Riverview, and Heritage Valley areas. Homes are selling rapidly in Heritage Valley in anticipation of the new Valley Line LRT and hospital along Ellerslie Road.
North Edmonton has gained momentum in the latter half of 2018 and so far in 2019 due to the construction of new pockets of commercial zones in the northeast, as well as newly released land within the Anthony Henday perimeter by developers.
Quick Possession homes dominate the new home market, offering a quick- to immediate-possession alternative to buying resale. The current market offers flexibility and choice in Quick Possession availability, and still-low mortgage interest rates position buyers to find exactly the home they want.
Moving into the Spring Market
The timing of a typical "Spring" housing market has sashayed over the last couple of years. We usually observe the Spring market beginning in late February when new listings crop up in anticipation of heightened buyer interest. However, in the past couple of years we've seen this upswing start late, often into early April.
So far in 2019 we've seen this trend fall back into its typical schedule. In late 2018, Edmonton observed a high volume of homes on the market—over 11,000—however, sales have been steady and supply is settling. There are currently around 7,500 homes on the market in Edmonton.
We've seen a significant increase in show home traffic in recent weeks and a buzz about social media, a fantastic indicator of a reinvigorated housing market.
---
PUBLISHED: APRIL 2, 2015
WRITTEN BY: Brent Bommes, former Director, Sales & Marketing
This may answer some of your questions about buying a new home in today's economy.
For this analysis we are going to forgo the use of our crystal ball for a bit and just look at the facts.
What Are the Facts?
Even with the losses in oil industry related jobs, overall employment will rise 1% in 2015, this coming from the provincial finance ministry on March 24th in a statement made to reporters in Calgary. According to government sources, to prevent employment from growing it would take a loss of 80,000 jobs before year-end. According to the finance minister, even with the recent fall in oil prices our province will still experience growth and Alberta's economy will expand 0.6% this year. That represents a big growth reduction, but it's still growth.
The diversification of key economic drivers in our GDP has changed dramatically, energy in 1985 accounted for 36.1% of the provincial GDP, whereas now energy accounts for less than 23%. Increases in Manufacturing, Agriculture, Retail & Wholesale, Business and Commercial services have made our Province less dependent on oil and that trend will continue.
Consider this: can a downturn in oil prices be a good thing for Alberta in the long run?
In 2014 Alberta exported approximately 73% of our energy resources to the US. This percentage not long ago was in the 90's. In 2014 U.S. crude production surged to a 45-year high, which is due in a large part to the emergence of Shale oil production and the practice of fracking. We haven't been the only oil producer to lose market share, Saudi Arabia has lost even more. To gain back market share in its oil price war with US shale drillers, Saudi Arabia increased its oil production to 9.8m barrels per day (bpd), its highest level of output since last October. With a cost of production running as high as $90.00 per barrel, the US Shale Frackers are indeed hurting and Shale Oil production has come to a virtual standstill. Once Shale Oil producers are forced out, Alberta's Oil will be in higher demand and our US exports will increase.
What Does This Mean? Why Buy Now?
Before the decrease in oil prices Edmonton's housing market was very balanced. Unlike the recession of 2008/2009 our inventory levels are now much lower, so there isn't a need to reduce prices dramatically to liquidate inventory. All price increases slated for this year have been held back, this includes trades, suppliers and even land developers, who have held back or deferred increasing land prices. A number of builders have held off on their spec home building program, which will reduce inventory even more.
What all this means is that now is a good time to buy; once the oil concern is over (and it will be) standing inventory will not meet demand. Just ask the more sophisticated investors who are now entering the market before the next wave of buyers enter the market. Once the media says it's ok to buy, prices will already be on the rise. We have been through these cycles before and we will go through them again, but this time there really is a light at the end of the tunnel.
Photo credit