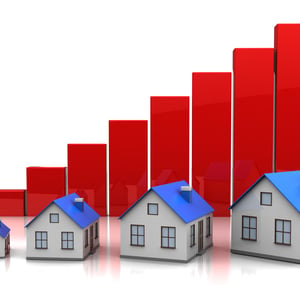 This may answer some of your questions about buying a new home in today's economy.
For this analysis we are going to forgo the use of our crystal ball for a bit and just look at the facts.
What Are the Facts?
Even with the losses in oil industry related jobs, overall employment will rise 1% in 2015, this coming from the provincial finance ministry on March 24th in a statement made to reporters in Calgary. According to government sources, to prevent employment from growing it would take a loss of 80,000 jobs before year-end. According to the finance minister, even with the recent fall in oil prices our province will still experience growth and Alberta's economy will expand 0.6% this year. That represents a big growth reduction, but it's still growth.
The diversification of key economic drivers in our GDP has changed dramatically, energy in 1985 accounted for 36.1% of the provincial GDP, whereas now energy accounts for less than 23%. Increases in Manufacturing, Agriculture, Retail & Wholesale, Business and Commercial services have made our Province less dependent on oil and that trend will continue.
Consider this: can a downturn in oil prices be a good thing for Alberta in the long run?
In 2014 Alberta exported approximately 73% of our energy resources to the US. This percentage not long ago was in the 90's. In 2014 U.S. crude production surged to a 45-year high, which is due in a large part to the emergence of Shale oil production and the practice of fracking. We haven't been the only oil producer to lose market share, Saudi Arabia has lost even more. To gain back market share in its oil price war with US shale drillers, Saudi Arabia increased its oil production to 9.8m barrels per day (bpd), its highest level of output since last October. With a cost of production running as high as $90.00 per barrel, the US Shale Frackers are indeed hurting and Shale Oil production has come to a virtual standstill. Once Shale Oil producers are forced out, Alberta's Oil will be in higher demand and our US exports will increase.
What Does This Mean? Why Buy Now?
Before the decrease in oil prices Edmonton's housing market was very balanced. Unlike the recession of 2008/2009 our inventory levels are now much lower, so there isn't a need to reduce prices dramatically to liquidate inventory. All price increases slated for this year have been held back, this includes trades, suppliers and even land developers, who have held back or deferred increasing land prices. A number of builders have held off on their spec home building program, which will reduce inventory even more.
What all this means is that now is a good time to buy; once the oil concern is over (and it will be) standing inventory will not meet demand. Just ask the more sophisticated investors who are now entering the market before the next wave of buyers enter the market. Once the media says it's ok to buy, prices will already be on the rise. We have been through these cycles before and we will go through them again, but this time there really is a light at the end of the tunnel.
Photo credit