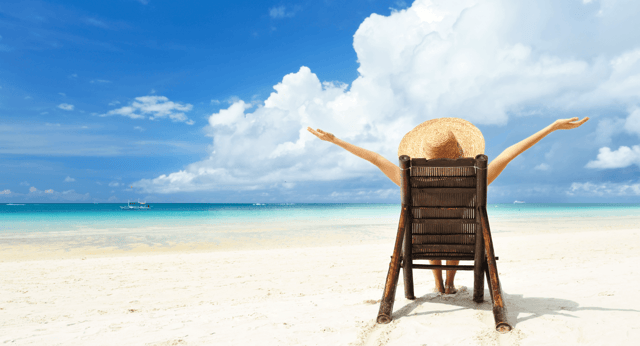 It may have happened after seeing your outrageous heating cost, the day your car wouldn't start, or the moment you layered on a third sweater, but it became crystal clear…
You need a vacation!
And, more importantly, you need to get away from the unpleasant cold weather. But, most importantly, you need your winter getaway to be affordable. Here are some ideas for finding the best deals on flights and accommodations.
Where to Go?
Figuring out the most desirable and affordable destination can be a challenge. Generally, places like Mexico, Cuba, and the Dominican Republic are popular so deals may pop up more frequently. However, prices fluctuate and sometimes you'll come across awesome deals for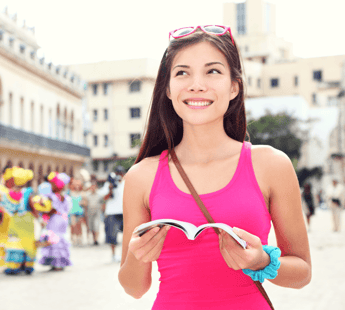 flights to places you hadn't even thought of.
For this reason, if possible, it may be best to start looking at what's available at the time you're interested in booking before settling on a location.
Helpful Websites
As you start your research, it can be overwhelming. There will be lots of options, but you'll want to compare prices and values to ensure you're getting the most out of your investment. The following websites can be good resources, for various reasons:
TripAdvisor: This site promises to help visitors "know better, book better, go better". In addition to helping customers find the lowest prices, insight from this site will help you decide where to stay, how to fly, as well as what to do, see, and eat once you arrive at your destination.
Sell Off Vacations: A big advantage to this site is you're able to purchase entire "vacation packages." Depending on what you need and want, you can book your flight and hotel together, pre-book a bus tour, or even arrange for car rental. You can search for last minute and all-inclusive packages, or snag a pop-up discount.
Expedia: This site also gives you the benefit of searching for vacation packages, just a flight, just a hotel, and more (such as vacation rentals and things to do.) Additionally, they offer "daily deals" which last for 24 hours only, but can allow you to get hotel discounts of 25% or more.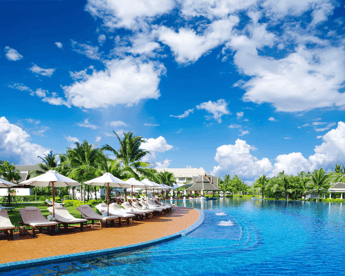 FlightHub: If you do already have a destination in mind, this site allows you to search for flights with the lowest prices, and you're able to view hotel options as well. This allows you to compare prices from all major airlines in one convenient place.
Airbnb: Another possibility for travel is to rent a space from a host for the duration of your vacation. Airbnb is an online marketplace where people offer lodging options around the world. You may be able to find more affordable deals this way, or you may just enjoy staying in a place that feels more like "home," choosing a place with accommodations like your own kitchen.
Another tip: if you find a website you like and trust, see if you're able to sign up to receive emails that notify you when a deal pops up for a destination you're interested in.
Creative Financing
Maybe you've set aside some cash for vacationing purposes, but if not, you might consider some alternative financing options.
A HELOC-Funded Vacation
If you've been living in your home for a while, it means you've built up home equity. It also means you could borrow money from a lender using your home as collateral – this is referred to as a home equity line of credit (HELOC). You can look at it as revolving credit; it allows you to borrow money up to a specified limit, but once you've paid it back, you can borrow it again. This could be an option for you to obtain financing at a time when you're short on cash, as long as you'll be able to pay it back later.
Credit Card Perks
If you've just bought a new home, you've likely spent a considerable amount of money on things like furnishings and finishes to make it feel complete. Perhaps you've been using your credit card for many of these purchases. Have you looked into your credit cards' point system? With many credit cards, you accumulate points and, often, these points can be used for travel purposes. Look into good travel credit cards and see if you might be able to cover your flight charges!
The Edmonton Advantage
Finally, there's a benefit to being an Edmontonian. This flight search website, YEG deals, exclusively posts deals on flights to places all around the world, departing from Edmonton. This is also one site that can send you alerts about the best deals, so you'll never miss out on an affordable trip out of YEG!
You don't have to watch in envy as birds migrate south for the winter. With a little research and patience, you can find the right deal for you and fly away from the cold (at least for a little while). Happy travelling!