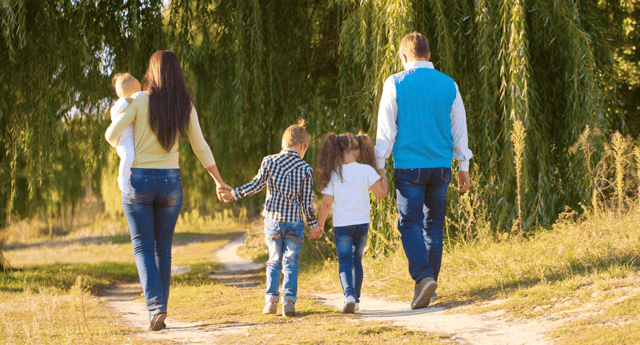 At the centre of your world is your home – it's where you sleep, eat, and share memories with loved ones.
But what about what lies beyond those walls and doors?
What if you looked out your window and saw gorgeous, towering trees? What if you could stroll down green pathways just outside your door? And what if, even being nestled into this natural environment, you could drive to popular commercial centres in under ten minutes?
Sound too good to be true?
It's not! This is what life is like in the vibrant community of Timberidge at Edgemont. Take a look…

Timberidge is a "best of both worlds" community, providing both natural and man-made amenities in close proximity, including the following:
Schooling
If you live in Timberidge, your children will have the option of attending either Catholic or public schools nearby with diverse programs available, and bussing services to all schools.
While this is already favourable, there are also plans in place to build a public K-9 school and a recreation area in the centre of the Edgemont neighbourhood. Worries of running late in the morning melt away when your kids attend school just a few blocks from home.
Shopping
Do you dread the "we need groceries now" text on your way home from work? Timberidge is surrounded by grocers and other services. Are you a patron of designer clothing stores? In just ten minutes you could be browsing your favourite shops at West Edmonton Mall. The Currents of Windermere is another shopping option less than ten minutes away.
Again, since this community is so high in demand, the developers of Timberidge want to incorporate even more convenience, with future plans for two major commercial sites. These will be located at the intersection of Lessard Road and 199th street. And if that's not close enough, a neighbourhood convenience site within Timberidge is also part of future plans!
Entertainment
A magnificent, winding network of trails connect Timberidge to a variety of parks, open green spaces, and the Wedgewood Creek Ravine. Weekends here are filled with casual walks with family pets, early morning jogs, or afternoon bike rides. The abundance of natural areas provides families with the means to be entertained by good old-fashioned outdoor fun.
For more modern options, less than a ten-minute drive can bring you to Edmonton's only VIP movie theatre for a night out. You'll also find plenty of recreational facilities, gyms, and yoga centres within the area – whatever your preferred activity, you're sure to find something near Timberidge.
An Optimal Location
Timberidge is settled into the Edgemont neighbourhood in west Edmonton, on 199th street, south of Lessard Road. Here, Timberidge is surrounded by other existing communities, developed to include impressive amenities that will be available to residents.
This prime location also allows quick access to Anthony Henday Drive and Whitemud Drive. If there happens to be anything you can't find nearby, even those longer commutes are made easy.
With all of this convenience already in place, and more to come in the near future, it's no wonder Timberidge is a highly sought-after Edmonton neighbourhood. It even finalized for Best New Community in the 2017 CHBA Awards!
Superb Show Homes

Visit this community today, and be sure to stop by our show homes. Our Kristana model is a 2,333 square foot single-family home with front attached garage located at 6710 Elston Lane NW. Our Mackenzie model is another single-family home with front attached garage, offering 2,242 square feet of living space, and is located at 6712 Elston Lane NW.
The practical layouts, upscale features, and striking design details of these show homes are not to be overlooked.
Once you get a feel for what it might be like to own a Pacesetter home, situated in a have-it-all community such as Timberidge, you may never want to go back to your old world.
So what will your new world look like?