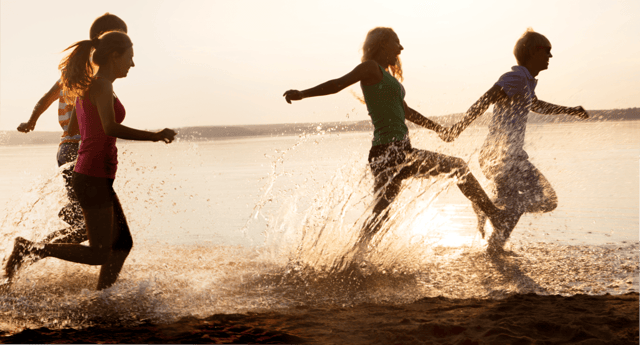 When you think about life in Canada, beachside living isn't really the first thing that comes to mind. We're used to the snow, and a large percentage of the population looks forward to the cold weather heralding the start of hockey season.
Surprisingly, a life by the beach is no longer something that only those who live in warmer climates can enjoy. Jensen Lakes is set in St. Albert, just northwest of the city of Edmonton. It's a quiet community, perfectly suited to those who want to get away from it all. With a man-made lake and robust options that will be available to residents, you'll soon see why this would be a great place to build your home.
A Beautiful Beachside Community
Jensen Lakes is a masterfully planned community, featuring a gorgeous lake at the centre and a private beach for residents. The neighbourhood also includes three additional ponds and three park areas.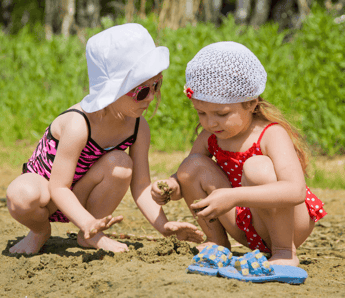 As you walk past the homes, you'll see the styles remind you of beach communities where you vacation. The best part, though, is that you can live here year-round, not just for your week's vacation.
Private Beach
As a resident of Jensen Lakes, you'll be able to fully enjoy the private beach once it's completed. Your family can head down to catch some rays or cool off in the water. Young kids will enjoy building sandcastles, while older ones will be excited to try out a kayak. This beach will only be available to residents of the community and their guests.
Clubhouse Amenities
The beach will also feature a clubhouse. This space will be available for community gatherings. You'll be able to reserve the space for a birthday party or attend one of the community events planned by the neighbourhood association.
There are also plans to include a rental shop so you'll be able to enjoy activities like kayaking without having to purchase and store the equipment on your own. The best part of the beach club, though, is that it includes showers. When you're done, you can shower the sand off so you don't bring it home.
Parks and Playgrounds
Jensen Lakes has more to offer than just the lake. There are also 40 acres of park land where your family can toss a Frisbee or kick a soccer ball. Kids will love meeting up with friends at the playground. The entire community is connected by five kilometres of pathways to make it easy to get wherever you want.
Winter Fun Too
The fun doesn't stop when the flakes start falling. You'll be able to fully enjoy your home in Jensen Lakes throughout the year. The clubhouse will be open year-round for residents, and you'll be able to ice skate on the lake when it's cold enough to do so safely. The community association will also plan periodic community events in the winter. You'll be able to get together with others to toast marshmallows and have some hot chocolate.
Nearby Amenities
Jensen Lakes may be a developing community, but it's a part of the larger city of St. Albert. This means you'll get to enjoy all of the amenities you need. There are grocery stores, shopping centres, and fitness studios nearby. Jensen Lakes Crossing is a developing shopping centre that features dining options, employment opportunities, and a Landmark Cinemas, St. Albert's first premium movie theatre. You'll be able to walk from your home to this area!
The Home Choices You Need
Surprisingly, Jensen Lakes has a wide variety of home styles to choose from. Sure, you can get the type of sprawling estate home you'd imagine in a beachside community, but you can also get more affordable styles, like duplexes and townhomes. This lifestyle is well within your budget.
Getting Into a New Community
Jensen Lakes is still being developed. The nearby schools are opening in the fall of 2018 and 2019, and the beach clubhouse should be ready for summer of 2020.
It might seem inconvenient to have to wait a little while to use the amenities that are probably the focus of your decision, but purchasing a home now puts you in a good position to get a great deal. Your home is likely to increase in value by the time the community is full, but by then, you'll love it so much you wouldn't dream of selling.
Jensen Lakes is the perfect place for those who want a laid-back lifestyle. Come check out everything it has to offer and tour the show homes to get a better sense of what your life by the beach will look like. Our Lazzaro & Lusitano showhomes are expected to be ready by August!