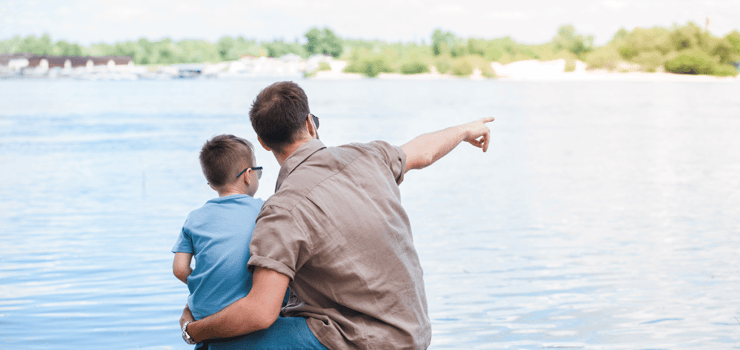 Imagine driving along the Yellowhead Trail, or Anthony Henday Drive, then taking a quick and easy turn off to 215th Street. Here, your views transform from highway traffic and industrial buildings to wide open green spaces, vegetation, and glistening bodies of water.
This vision isn't too good to be true – this is Hawks Ridge at Big Lake.
Big Lake Living
Despite its convenient access to central Edmonton, St. Albert, and even the route to the mountains, Hawks Ridge maintains the natural appeal of the Big Lake area. Beyond views of the lake, residents of this community can admire an array of animal species that call this place home, too! The development of Hawks Ridge progressed with a commitment to preserving wildlife habitats in the area, meaning you'll see an abundance of lush greenery surrounding your home. An entire 105-acres of mature trees, trails, and ponds are preciously preserved.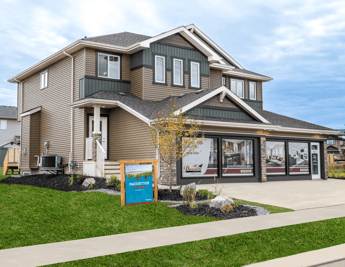 The community is also located right next to Lois Hole Centennial Provincial Park – a dream come true for nature-lovers. In order to be good neighbours, the Hawks Ridge Pass bridge was built on 215th Street, providing local animals with a way of crossing the environmental reserve.
Uniquely Sustainable
It is clear that Hawks Ridge is dedicated to protecting local wildlife, but the developers took even more steps towards creating a sustainable community. Each resident is given rain barrels to allow them to save water and tend to their blossoming yards and gardens. The lake is kept healthy, too; stormwater is specially treated and the use of pesticides and other chemicals outdoors is restricted. It is initiatives like these that ensure the positive, healthy growth of this community and its residents.
Existing and Developing Amenities
As a still-developing community, Hawks Ridge has appealing amenities in place, as well as even more to look forward to! Right now, about 80% of the winding community pathways are ready for you to jog, bike, or leisurely walk along. And while you aren't likely to tire of immersing yourself in the rich flora and fauna of these areas, the construction of several business and services are underway as well, bringing necessities near to you in 2018 and 2019.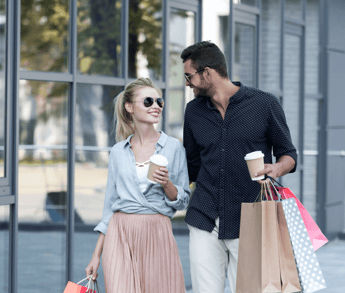 The biggest project soon reaching its opening day is Hawks Ridge Plaza. This mixed-use site of retail and services is well on its way to being your one-stop commercial amenity in Big Lake. Also soon to come is Bellevue Village, an urban hub alongside Big Lake. Until then, a two-minute drive brings you to a Tim Horton's and a gas station – so you're covered for convenience.
The Place to Be for Families
The growing infrastructure in and around Hawks Ridge doesn't end there. In addition to aiming for sustainability, plans for this community seek to meet the needs of modern families. Hawks Ridge will be home to the area's first K-6 school, and the construction of a daycare is already set to start this year. In the meantime, your littles will be well-cared-for at Between Friends Daycare, just five minutes from home, and David Thomas King School is just ten minutes away for your older ones.
It's nice to spend family time outside the home, too, which is why it's so nice to have recreational centres nearby! We mentioned Lois Hole, but you could also check out the Red Willow Trail System running along the shores of Big Lake. Practice your swing at the nearby Glendale Golf and Country Club or take advantage of the fitness and wellness facilities offered at Servus Credit Union Place.
After all the fun, you can retire to an ideal family home, choosing from the variety of housing styles available in Hawks Ridge. Homes here meet the highest standard of design and architecture, and the trusted Hawks Ridge Homeowners Association ensures community maintenance and beautification. This is a tight-knit community where families flourish.
A tour of our Zachary and Zoe show homes can give you an idea of life in this superb community. As we've said, this is Hawks Ridge at Big Lake – but, once you visit, you'll probably just call it "Home".