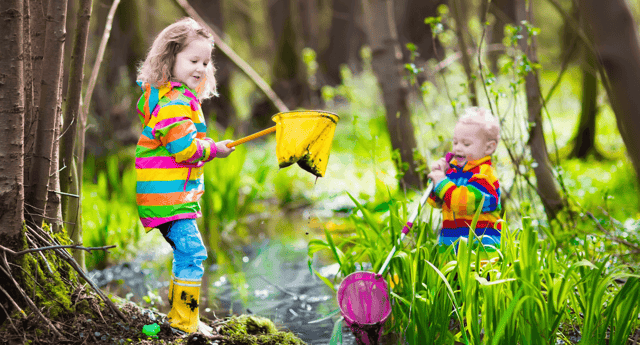 After a long day at work, many of us look forward to the comforts and relaxation of our homes. But what if the entire community you choose to live in could be just as peaceful and welcoming? College Woods at Secord is an established Edmonton neighbourhood planned and designed to make this possible.
If you're wondering how, here are seven things that make College Woods the ideal, have-it-all community for families.
1. Road Access
Located in thriving West Edmonton, College Woods offers the convenience of access to major roadways and nearby amenities. Easy access to both the Anthony Henday Drive and Whitemud Drive means getting to work on time stress-free. A 10-minute drive is all it takes to get to West Edmonton Mall for some leisurely shopping on the weekend.
2. Desirable Lots
The proximity to city life is a bonus, but coming home to College Woods can make you feel like you're worlds away (instead of the 20-minute reality.) The setting in College Woods is idyllic. Lot choices range from west-backing to walk-out lots around a gorgeous pond and traditionalist lots nearby.
3. Secord Wetland
The College Woods scenery is enhanced by a 4.4-hectare wetland. Conserved as a natural area, this wetland is surrounded by a forest characterized by a balsam poplar tree canopy.
4. Secord Treestand
Yes, there's even more natural area to rave about! Home to plenty of wildlife habitats, the Secord Treestand is a nearby deciduous forest. Strolls around College Woods in Secord are met with picturesque views and a sense of tranquility. For those looking to get a bit more active, two baseball diamonds can be found in the park space just south of this natural area.
5. Secord Community League
Few things could demonstrate the neighbourliness of a community more than a community league. Secord is an established community, with a group of residents dedicated to providing a platform for communication, support, and connection.
The purpose of this league is, ultimately, to strengthen the sense of community through initiatives like running programs and community events, and measures to ensure equal access to amenities. Buying a home in College Woods means you'll be joining a group of like-minded individuals that want to make sure Secord continues to be a safe, desirable, and inclusive place to live.
6. Quality Education
College Woods in Secord offers an ideal situation for both children and parents – quality educational options close by. There are also a wide variety of options to accommodate any lifestyle. Your children can attend either public or catholic schools, both with facilities for elementary, junior high, and high school.
For your littlest ones, plenty of preschools and playschools are available as well. Educational transitions over the years are effortless – they're never far from home. You can even find options of alternative programs, such as language programs or sports academies.
7. Architectural Harmony
Another way College Woods presents itself as a tight-knit community is through architectural guidelines. Why should this matter to you? Well, not only will you live in a community that adheres to the highest standard of visual appeal across all homes, the value of a home is often elevated by its curb appeal. A home in College Woods is a smart investment with aesthetic satisfaction!
What else can you discover in College Woods?