It has arrived: the MyPacesetter Mobile App! Designed to help you shop for your next newhome, this mobile app highlights features throughout every show home.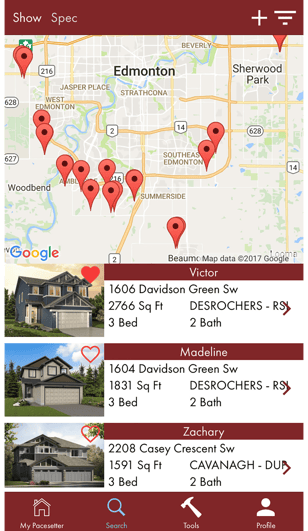 You'll learn about what has been upgraded and what is standard in the show home

We show you optional floor plan layouts in certain models where available.

Take your own photos and notes on each house for your own reference later on. You can even email yourself these notes!

"Favourite" your preferred homes, as well as your favourite feature in each home. Look for your Favourites on the MyPacesetter tab of the app.

Look for the number stickers shown below throughout each show home to match to the feature within the mobile app.

The mobile app is free, and you are invited to download it today! Click the link below to find it on the app store.
COMING SOON: Quick Possession homes on the mobile app!