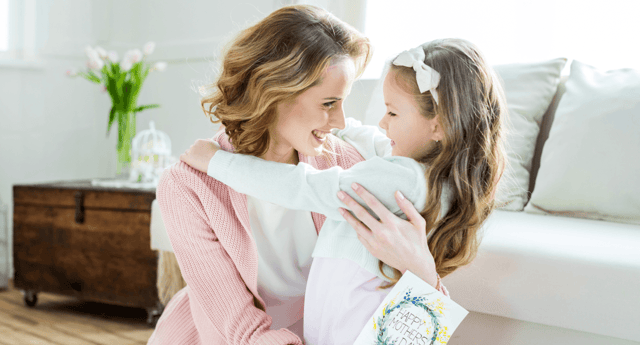 You don't have to spend a lot of money on mom to make her happy.
Often, simple, heartfelt gifts are the ones she'll remember year after year.
It's easier than ever to find ideas for DIY gifts for mom, but we've hand-picked the ones that can pack the biggest punch. When she opens any one of these gifts, you're sure to see a few happy tears in her eyes.
1. Reasons I Love You Jar
Every mom needs the occasional boost, and this gift is something she's likely to come back to again and again. On small slips of paper, write down the many reasons you love your mom. Young kids will often come up with some funny responses, but everything should be fair game. Shoot for a high number – 100 or 365 (for every day of the year) – and consider typing the responses if it's too hard for kids to write on the small slips of paper.
Decorate a jar and put all of these pieces of paper in it. Kids might enjoy painting the jar, but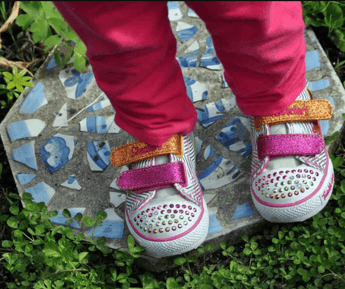 you can also simply dress it up with a colourful ribbon. Make a little sign that says "100 Reasons We Love Mom" for the outside.
2. Garden Stepping Stones
Using quick-setting concrete, you can easily make personalized stepping stones to go in the garden. Kids can make handprints and write messages. They can also decorate them with pretty things like mosaic glass or broken ceramic pieces. If you'd like, you can even purchase a kit from the craft store. This will have everything you need.
Put the date on the stone as well. It could be fun to do something similar each year so mom can create a walking path of memories over the years.
3. Picture Re-Dos
A recent funny – but sweet – trend has been recreating favourite childhood photos. This works especially well with teenaged or adult children, but you can do it with kids of all ages.
Find a photo that you like, then dress everyone up in similar outfits, and try to capture the same look on your face. Mom will love the memories from the original photo and feel a sense of pride that she raised kids willing to do something so ridiculous just to make her smile.
4. My Sunshine Painting
The mom who spent hours rocking her babies while singing "You Are My Sunshine" will love this idea. Take a large canvas and paint a big, yellow circle in the centre or off to the side so that only part of the circle is showing. Place yellow foot or handprints around the outside of the circle to look like the sun's rays, then paint the words, "You Are My Sunshine" in the surrounding white space.
5. Picture Message
Send a heartwarming message through a series of photos. Think about the message you want to send and the number of kids you have. Each kid then holds a sign with part of the phrase.
The phrase could be something simple like "We Love Our Mom" with each child holding one word. You could also do something funny like "Our Mom Rocks" where the last picture is the word "Rocks" stuck inside a pile of rocks.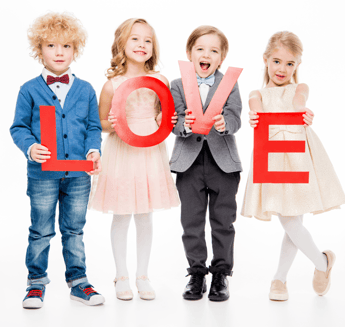 This idea works especially well for a mom with grown children who live in different areas of the world. Each child snaps a picture, but they come together to form a beautiful montage. A common theme – such as wearing the same colour or taking the photo in a similar place – can tie everything together.
6. Tackling Chores for Her
Sometimes, the best DIY gift isn't really a thing. It's the gift of your time. Think about some of the ways you can make mom's life a bit easier. Perhaps you could volunteer to take on some spring cleaning tasks, put the laundry away without asking, or take on a home improvement project she's been putting off. If you're not sure what she'd like most, ask.
7. Handcrafted Letter
There's perhaps nothing more meaningful than a heartfelt letter that a child has taken time to write. Kids of all ages can write a letter that talks about what mom means to them. Consider writing about a special moment in time. It could be a funny memory or a time when you really knew your mom was on your side.
Children who are young could use a fill-in-the-blank paper or have another adult write down their words. Stay away from mundane things like "What's mom's favourite food?" Instead, have the child answer questions like, "How do you know that Mommy loves you?" or "What does Mommy do when you are scared?"
Moms work hard to make the world a better place. The least we can do is take the time to recognize the sacrifices they make on a regular basis with some meaningful gifts they'll love.