"Blood. It's in you to give."
We've all heard this catch phrase time and time again. But do we really stop to listen? Are we aware that the simple act of donating blood could literally save lives? With health on our side, we can often get caught up going through the motions of everyday life. It's easy to forget that for some, getting through the day is a hard fought battle. Let's remind ourselves: we can help.
Qualico is proud to participate in the Partners for Life program. The Life Bus regularly greets us at our doors where generous members of our team offer up their time and their blood. We asked our team why donating blood is so important to them:

"It's a simple and painless way to save a life." -Laurie-Anne N.

"It's the best 'gift' to give to someone else. To know that I can make a difference in someone's life makes me extremely happy and proud!" -Kerrie G.
"Simply to help those who need it. I'm pretty healthy in general and thankful for that so if I can help save a life and give back in some way, it's a step forward in giving back to the community." – Sophat V.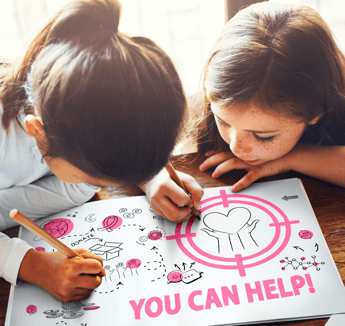 "I hate hospitals and everything about them so I had never donated blood in the past. When my first daughter was 5 years old she became so sick and lethargic that she wouldn't eat or drink, and eventually could no longer walk. She was finally diagnosed with the rare Kawasaki's disease and we were rushed to the Children's Stollery Hospital. The treatment was high doses of intravenous immunoglobulin (IVIG). It takes THOUSANDS of blood donors to make just one dose. During that time thousands of strangers had provided the treatment that saved my daughter's life. That is a pretty powerful thought to consider.
After this, I decided I could get over my anxieties and donate. The first time I went I joined my brother – a lifelong donor. I almost threw up; I almost passed out. I also cried the whole entire time. Not because it hurt or because of my fears but because I was so grateful for everyone in that room and all the others that donate. I still cry every time I donate but I'm more than happy to tell those nurses exactly why I'm crying." –Sharon W.
Where does our blood go?
Blood products are an absolutely critical part of many major procedures including heart surgeries, cancer treatments, and car crash injuries. The need is constant for many. For others, the need arises quickly and is over in a flash.
What can you do?
Check out the Canadian Blood Services website for information on how to donate, give financially, or volunteer. Every little bit helps!