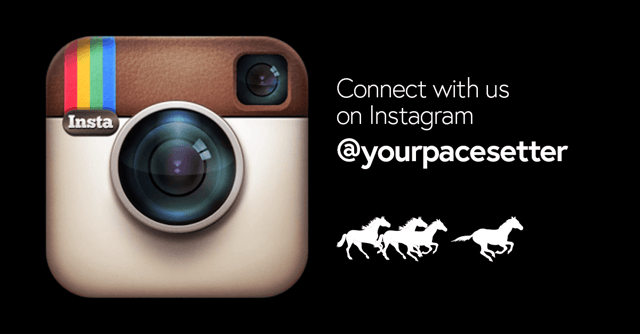 In case you haven't heard, Pacesetter has launched a shiny new Instagram profile! From interior and exterior home design and decor to the best new community events, you'll find a ton of inspiring, helpful and downright fun ideas all in one place! But don't just take our word for it, click on any of the posts below to learn more about:
1) Home Design Ideas Inside...
Design
Looking for interior design ideas for your dream home? Look no further! Whether you're looking for a built-in wine rack in your roomy kitchen island or french doors leading to your master suite, you're sure to see something you love.
Decor
Nothing showcases your home's beautiful design like some fabulous decor! Let us show you the latest trends!
2) ...And Out!
There's more to your home's exterior than just shingles and siding. How about a little French-inspired flair to really express your style? Or perhaps the eye-catching curb appeal of Prairie architecture? Get more ideas here!
3) Check Out Our One-of-Kind Standard Features (and upgrades!)
Speaking of home design, wouldn't it be nice to know what comes standard in a builder's homes before you visit? At Pacesetter it's no secret! See everything we have to offer from interior colour selections and standard features to upgrades and more!
4) Community Activities and Events!
We love to have fun and we know you do too. That's why we put on a huge array of events in each and every one of our communities all around Edmonton. Whether you're looking to take part in one of our epic block parties or you'd like to stop by for a visit at any one of our Pop-Up Shops events - the more the merrier!
5) Contests and Clues!

If there's one thing Pacesetter is famous for, it's our annual $10,000 Scavenger Hunt. Never heard of it? That's because you're not following us on Instagram!
*See http://yourpacesetter.com/ for current Scavenger Hunt information
6) Everything You Need to Know About Buying a Home!
Last but certainly not least, we love to provide our followers with tons of information. Check us out to see our latest eBooks featuring tips on buying a new home, our best award-winning home models and other free downloads. Not to mention, you'll get the latest info on the best Pacesetter-exclusive promotions!
Check out our Instagram today and give us a follow. You'll be glad you did!