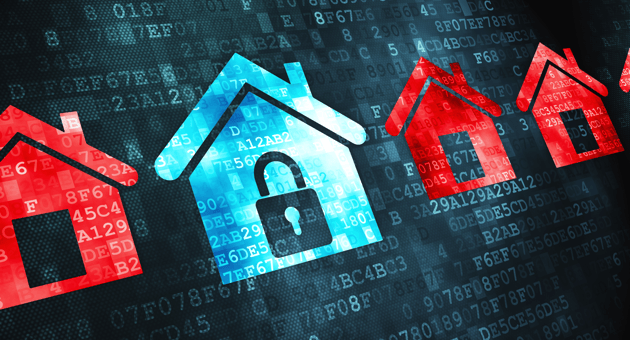 For the March instalment of our Ask An Expert series, we caught up with Troy Cole from Liberty Security. If you viewed our post last month about robbers, we wanted to follow up with some of the details and options you have in home security and protection.
What types of products do you offer?
We offer traditional property protection devices such as motions, door contacts, glass-break sensors, flood and temperature sensors; however, we differentiate ourselves with a focus on monitored life safety such as smoke detectors, carbon monoxide sensors, and home automation devices such as keyless entry, smart thermostats, and remote garage door access. Our job is to determine what devices are necessary to secure your home and what devices may have value based on your daily lifestyle. You can view our product line on our website.
What makes your services unique?
Our focus is on making your security system the entry point and controller for your smart home. You can control locks, lights, thermostats, cameras and your garage door from your smart phone or web access device. You can also receive direct notifications of any activity on your system to your smart phone.
What makes us unique is our dedication to our clients. We pride ourselves on being one of the leaders in the industry in both service and technology. You can see our reviews online through HomeStars.com, Google Reviews and our A+ rating with the Better Business Bureau.
I understand you have a package specifically for seniors. Can you explain it in more detail?
In our Seniors Care division, our mission is to help seniors live in their own home, independently, for as long as possible. Our basic Emergency Response System is a waterproof button that works with a base communicator unit in the home. The button is worn around the neck with a break-away lanyard, or on the wrist like a watch. Press the button when you are in or around the home, and a telephone monitoring agent comes through the speaker in the base station. They talk to and help the person with the emergency.
Our Liberty InTouch system is more proactive and has wireless in-home sensors that track activity and sends real-time cell notifications to loved ones, caregivers, or neighbours if anything is out of the ordinary. This is done without having to press a help button. This system can work with an emergency response button too, so you can have all the functionality of the basic Emergency Response System plus much more. You can get more information on this service online as well.
We also have systems that provide a mobile personal emergency response with GPS tracking. These systems are used when there is a wandering risk - usually when dementia is beginning to affect an individual.
For more information about our Seniors Care products, please contact Liberty Seniors Care at (780) 784-1042; we'd be happy to help you.
What is the difference between advanced voice security and full home automation?
Advanced voice security works that in the event of an alarm, the monitoring station can communicate through a speaker, which is built into your security system and is part of a basic security system focused on property protection and life safety. The full home automation includes the advanced voice security and home automation devices that are best suited to your life style. With interactive services that come with a full home automation system, you can control thermostats, garage doors, door locks and lights, all through your smart phone or web access device.
What is your most popular package, and why?
The full home automation package is our most popular and offers the best price value for our customers. For only a few dollars more than our standard security system you have the ability to add various automation devices to your home to better see and control what is happening at your property when you are not there.
There you have it. Home security and protection has come a long way. Visit libertysecurity.ca to learn more.