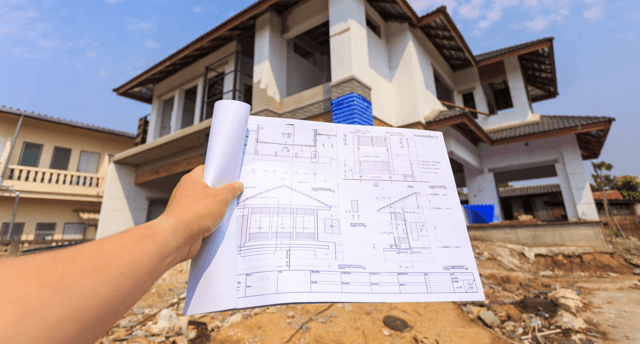 It's time to buy a new home, but you're presented with an array of options. You could buy an existing home or you could start from square one and build your own.
What should you do?
While buying an existing home may be appealing because you don't have to wait for it to be constructed, there are many advantages that make building new worth the wait.
If you don't believe it now, read on and consider these benefits.
Starting With a Blank Page
We mean this literally. When you choose to build your new home, you're presented with a blank page and the power to fill it with whatever you need and want. You'll have the opportunity to select the right floor plan for you and your family, with a layout and features that work for you.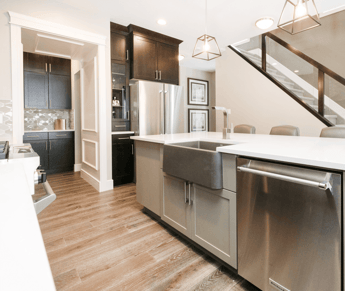 You'll also be choosing the type of home that suits your lifestyle and preferences, with the necessary square footage. In many cases, buying a resale home can be like trying to fit a square peg into a round hole; it might have more square footage than you really need, features you don't want, or a lack of features you do. Building new allows you the flexibility to shape it to fit only what you need – nothing less, nothing more.
Adding Personal Touches
In addition to those bigger choices, building a home from scratch gives you the unique ability to make customizations. You'll be involved with your new home construction at every stage and step along the way. You'll choose your appliances, fixtures, and finishes, put together a colour scheme you love, and pick upgrades that are most valuable to you. There will be no period of "getting used to" your new space; you'll walk into a house that already feels like your home.
Your New Home is…New!
If your new home is being built from scratch, you can rest assured it will be built to the latest building codes, and often, quality builders go above and beyond that. New home construction comes with the benefit of top quality materials. While older homes may be filled with unseen problems (like asbestos, lead paint, cracking foundations, and more), new home builds adhere to much higher standards.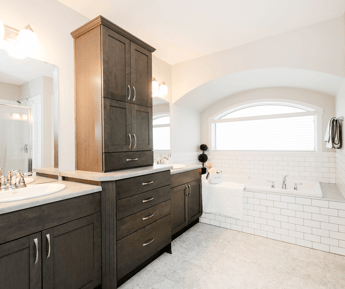 New energy codes mean insulation, foundation, and systems such as HVAC, plumbing, and air filtration are more efficient. You're able to make construction choices to design a more "green" and sustainable home. Not only will this make your new home healthier for the environment, it'll be healthier for your family as well. You'd even have the option to include technological upgrades like home automation and security, or solar systems to maximize energy efficiency in your home. You won't find these things included in older homes.
And It's Backed By Warranty
With all the work that's gone into building, you'll likely want your new home to be protected. This is one of the biggest advantages of building new – your home is automatically backed by a new home warranty. In Alberta, each newly built home is covered by the Alberta New Home Warranty Program, which provides you with coverage for up to 10 years. What's covered changes with time (system coverage lasts two years, the building's envelope is covered for five, and so on) so you know your home can be properly maintained for years to come.
Alberta's New Home Buyer Protection Act regulates these warranties, which can give you extra peace of mind knowing your builder is following proper guidelines and standards set out by the Alberta Building Code in the construction of your new home and will comply with the Act for warranty coverage.
What You Want, Where You Want It
So your new home build is structurally sound, filled with the features you need, and adorned with every detail you want – fantastic! – but what lies beyond those walls? Another huge benefit of building new is your control over this. You get to choose the area your home will be built in and the lot your home will be built on.
Good Edmonton builders generally build their homes in brand new developments, areas that have a long list of advantages of their own! These communities are masterfully planned to include features modern families are looking for – an abundance of trails, parks, and greenspaces; nearby schools, recreational facilities, shopping and other commercial venues. New communities strike a balance between relaxing, natural surroundings and easy access to necessary amenities. Your home will be built in an area where you can also effortlessly build a life.
If you think about how much time you'll spend in your new home, it's more than worth it to put a little time and effort into designing one that suits your exact needs and lifestyle. The ability to choose your community, lot, home type, floor plan, and each design detail will give you a home that really works for you and your family. Plus, you know everything will be of high quality and protected by warranty. Why compromise?
Photo credits: construction