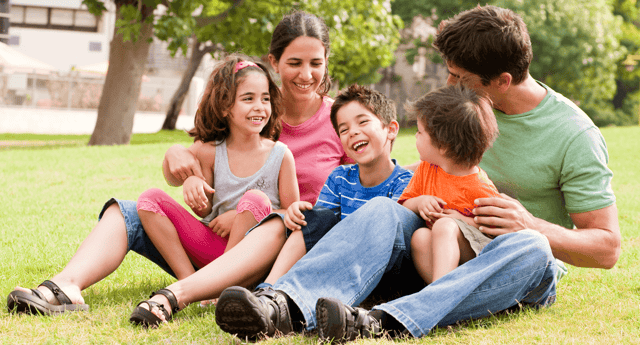 Edmonton summers always seem to go by so quickly - it's important to make the most of them while you can. So, if you're looking for a few fun, summer-inspired activities for you and your family to enjoy, we have a few ideas!
1. Stargaze in Your Backyard
On a clear summer night, set up a few lounge chairs in the backyard and go out to do some beginner stargazing with your family members. Be sure to take a few soft blankets so you can snuggle up as you try to find the Big Dipper, the Little Dipper, and Orion's Belt. Don't forget the potato chips, pretzels, dip and other snacks!
2. Take a Trip to the Local Farmer's Market
Maybe you've seen a farmer's market set up near your home, but you've never stopped. Take a day this summer to stop and shop a while with your family. You can buy flowers, fruit, veggies and more. Some farmers like to sell homemade items like crafts, jelly, baked goods and honey. So, make it a point to look around for some special treats!
3. Visit a Zoo or Wildlife Park
Spending a morning or afternoon in the warm sunshine walking through a zoo or wildlife park can be very relaxing. It's an opportunity for you and your family to learn more about animals from other areas of the world. Consider heading to the Edmonton Valley Zoo or Elk Island National Park to check out the local (and not so local) wildlife.
4. Make Some Delicious Popsicles
Try making some creative and delicious popsicle recipes this summer. A set of popsicle molds makes this process even easier. But, if you don't have molds, you can use ice trays to make mini-popsicles. Simply pour your mixture in the ice tray compartments, cover the ice tray with a single piece of foil and poke a toothpick into each compartment.
5. Go for a Nighttime Hike
A nighttime hike in the summertime can be a lot of fun! Take along some flashlights and a journal to make note of the animals you and your family see on the trail. Be sure to map out where you are going before it gets dark. Some examples of animals you may see at night near Edmonton include:
• Barred owls
• Great Horned owls
• Flying squirrels
• Racoons
6. Paint Some Clay Pots for Flowers
Geraniums, petunias, asters and marigolds are just a few of the beautiful flowers seen on windowsills and porches in the summertime. You can make these blooms all the more eye-catching by putting them in painted clay pots. These pots are inexpensive and easy to decorate with acrylic paints. Think about combining this activity with your trip to the farmer's market.
7. Host a Barbecue
Instead of hosting a barbecue for just your family, think about throwing one for your neighbours! Gas up your grill and ask your neighbours what they'd like to eat. You may find yourself expanding your grilling skills by throwing some pineapple, corn or eggplant on the barbecue.
If you want help with the side dishes, ask your neighbours to bring something to your gathering. Make a list of food items and ask people to check off what they want to bring. This helps you avoid a dozen bowls of potato salad on your buffet table.
8. Have a Water Balloon Battle
Get an inexpensive bag of water balloons from your grocery store and fill each of them with water from your kitchen faucet. Be sure to tie them securely before putting them in a bin to take outdoors. This is a great activity for really young kids to enjoy. Just be sure to pick up the broken balloon skins afterwards.
9. Go See a Movie Outdoors
Check Edmonton's Outdoor Movie Guide to see what's playing near you. You can sit on a blanket on the grass or bring lawn chairs, so you can relax and watch the movie on a big screen. Enjoy the breeze, a few snacks and the ability to move around while being entertained.
10. Take a Picnic Basket to a Local Park
If you have a park nearby with a lake or even a creek, pack up your lunch in a picnic basket and dine alfresco! After enjoying sandwiches, coleslaw, pickles, potato chips and other favourites with your family, explore the lake or creek. See if you can spot some frogs, birds, fish and other creatures making their home in Edmonton's best picnic spots.
11. Sleep on the Porch or Veranda
Sleeping out on the porch or veranda is a unique thing to do in the summer. You can put a mattress or two on the porch or set up some cots. Bring your blankets, pillows, flashlight and snacks to enjoy all of the sights and sounds of a summer night outside.
The best summer activities are the ones enjoyed with family, friends and neighbours. Try coming up with at least one fun activity per week and watch how many wonderful memories start to accumulate over the summer months.