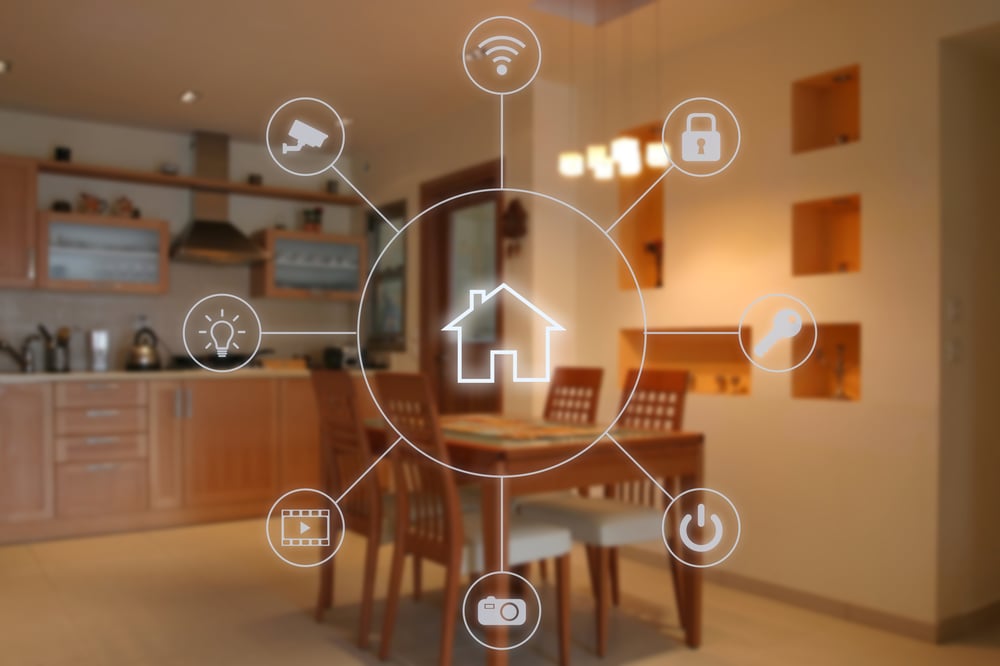 For as long as humans have been on earth, we have been inventing appliances to make our daily lives simpler and more efficient. Over time, we've refined and reinvented these tools meet our growing needs. From mechanical to electric, manual to automated, our home's appliances are doing much more now than when they were first created. We have sourced some of today's most high-tech kitchen appliances that will make your hectic, modern life easier.
Tea Makers
Most of us likely own or know someone who owns a single-cup coffeemaker. Tea lovers were abandoned for a while, as most of the single-cup teas don't offer more than one brewing method, often rendering over-steeped tea. Now you can automatically brew the perfect cup of loose-leaf tea based on your own preferences for strength. It can even control the caffeine in your cup...life just got so much better for tea drinkers.
Self-Adjusting Toaster Oven
Toaster ovens just rocket launched out of the world of hot plates and percolators. The June Intelligent Oven actually senses the kind of food you put inside of it, and adjusts the cooking temperature and time on its own. Who says the crock pot is the only appliance you can put food into and walk away? This kind of oven can change the way you cook when you're in a rush.
The Helpful Refrigerator
Refrigerators have come a long way in the past fifty years. Not only do they now have full freezers instead of an icebox, but they can also let you know what you need while you're at the grocery store.
Built with WiFi technology, you can now control some refrigerators from your phone. Change the temperature, use helpful mobile apps for calendars and lists, and even request your fridge send you a photo of the contents inside in case you aren't sure if you need more ketchup while you're at the store.
Single-Double Oven
Samsung has come out with a clever and inventive way to convert a single oven into a double oven. No need for a full kitchen renovation to make room for an additional appliance. With the insertion of a special divider, this oven can be converted into a double oven, allowing you to cook two dishes at once. In addition, this oven is equipped with WiFi connectivity, allowing you to adjust the temperature remotely if needed.
A Full-Service Slow Cooker
Your slow cooker has now become potentially your only cooker. The Ninja Cooking System has enough functionality built in to control heat and time, meaning you can bake, roast, saute, and even use it as a warmer for buffets. Not only can you cook while you're out of the house with this system, but it simplifies your meals if you are multitasking while cooking a meal.

Motion Sensing Trash Can
This one is super smart, and in the world of no-touch fixtures a necessity. There is nothing worse than garbage can lids encrusted in last week's trash as you attempt to balance opening the lid with tossing in the trash. This motion sensing trash bin opens the lid with a simple gesture above it, and doesn't close until you're finished. Why hasn't this come out sooner?
The 3D Pancake Printer
Ok, this one might be a little over the top, but in the world of high-tech kitchen appliances, it definitely qualifies. This pancake maker can 3D print your pancakes into any shape you like. This appliance can draw pancakes from any image on your computer, which could be super fun for birthdays or other special occasions. Print heart-shaped pancakes for your sweetheart on Valentine's Day, or print your child's favourite cartoon character for his or her birthday. Take food and science to the next level with this super cool, high tech appliance. Who knows what will be invented next?
Our Home Appliances have progressed to the point we may have seen some of them on The Jetsons cartoon decades ago. There is virtually nothing that smart appliances can't do to make your life just that little bit easier. That is, if you have the room in your kitchen for these helpful gadgets. Maybe we'll invent one large high-tech kitchen appliance that does it all.