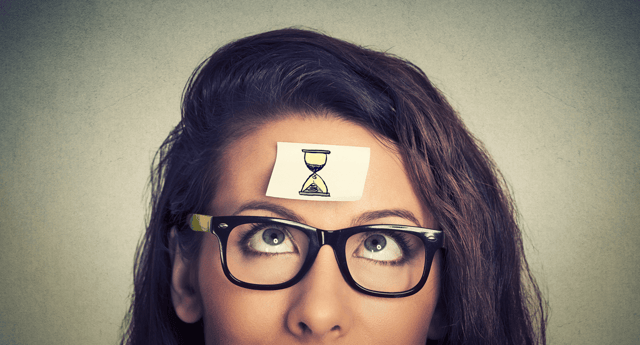 Do you find yourself wishing there were more hours in a day just to get everything done? While we don't have the power to rearrange time we can share a few proven time management habits - guaranteed to help you accomplish what you need to in a day and even have time left over for friends and family (and sleep)!
1. Monitor Your Day with a Time Diary
In order to manage your time better, you first need to take an honest look at how you spend your day. So, using a simple notebook - make a time diary. Write down your work tasks and how long it takes to finish each one. Also, make note of breaks, interruptions and even time spent on social media.
Keep your time diary for about a week. After you finish the seven days, look at your diary. You may notice you check your social media accounts a lot more often than you need to. Or, perhaps you notice the time you spend on projects is not evenly balanced. The information in your time diary can help you pinpoint areas where you can better manage your time.
2. Set a Timer Before Going on Social Media
Not surprisingly, social media can drain away a lot of your time. Looking at videos, posting pictures, commenting on posts and other activity can keep you occupied, but not productive. When it comes to social media, one way to manage your time is to set a timer for five or ten minutes before checking your accounts. The timer's bell puts a definitive stop to your social media activity and acts as a signal for you to return to your work tasks.
3. Make a List of Finished Tasks
You've heard of making a to-do list at the beginning of the day. But, as an alternative, why not make a list of the projects you finish? This is black and white proof of how productive you've been throughout the day.
4. Combine Errands to Save Time
Combining tasks or errands in a logical way can definitely help you manage your time better. For instance, if you have to visit the post office, grocery store, dog groomer, dry cleaners and bank, then map out the most efficient route so you don't crisscross back and forth through town. Plus, if you know the grocery store or dry cleaners is particularly busy at a certain time of day, plan your trip for later so you don't have to wait as long for service.
5. Turn-Off Notifications on Your Phone
Ding-ding. That's your phone alerting you of a new email or text or even a post on your Facebook wall. Unfortunately, you can waste a lot of time grabbing your phone every time you get an alert. Furthermore, if you check the email or new post, you're bound to dedicate even more time to social media under the guise of simply checking an alert. Do yourself a favour and turn off the alerts on your phone while you're focusing on work.
6. Put Some Leeway in Your Schedule for Interruptions
When creating your work schedule, leave room for interruptions such as computer issues, an unexpected errand or a phone call you have to make right away. Building space in your schedule for interruptions keeps you on the right track even if the unexpected happens.
7. Begin the Day with Your Most Important Task
Think about the most important task you have to complete and start your day working on it. In the morning, you are full of energy and inspiration. Why not use your most productive hours on a project requiring extra attention?
8. Make Good Use of Downtimes
Maybe you have a crowded day of work ahead of you. But, you also have a dentist appointment at noon. You know you'll be waiting for a little while in the waiting room, so take some work with you. If you need to read some documents, take them along in a folder or spend the time listening to voicemail messages on your phone. A person with good time management skills never lets a stray moment go to waste!
9. Learn to Say No to Some Requests
Time management skills can be difficult to master when you try to cram too many activities into a finite amount of time. Maybe you find yourself saying yes to every volunteer opportunity, organizational meeting or extra assignment at work. Part of managing your time requires being realistic about what you can reasonably handle in a day. So, learn to say no to activities and opportunities that aren't especially important to you.
10. Schedule Some Days Off for Yourself
Yes, work is important, and you probably have an endless amount of projects to tackle. This makes it all the more important to schedule some days off for yourself. You may be tempted to take work home with you to finish on Saturday or Sunday or on a weekday you have off. But, it's important to rest your mind and focus on things other than work to renew your creativity.
Learning to manage your time better can help you excel in your work and spend more time with your loved ones. Putting some of these habits into practice can be a good start to getting more balance in your work and home life. For more handy time management tips, check out our previous post "9 Quick Tips to Save Time in the Kitchen"!